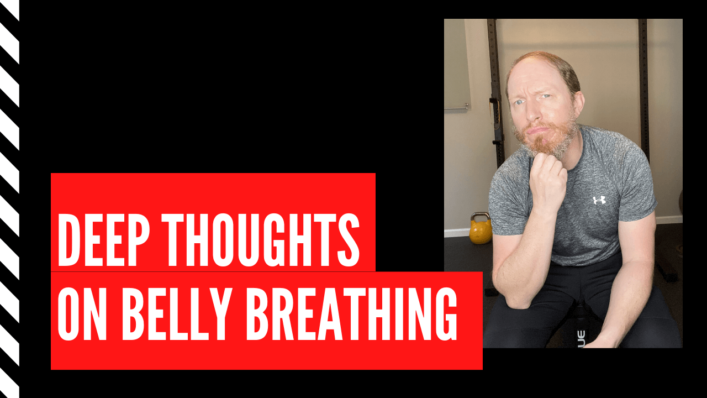 Back in the day, I was a huge proponent of "belly breathing."
After all, it only made sense that if you were going to get that nice, full breath cycle, that you should drive that air into the belly. Right?
Not so fast boss.
Over the years I realized that while air absolutely should move into the abdomen, if that's the ONLY place it's going – or if it's excessive – we've got a problem.
And so I decided to shoot this video…
But you know, unfortunately, people aren't all that interested in hearing what you have to say…especially if it goes against what they believe.
If you dive into the comments after that video, they range from courteous, to disgruntled, to downright angry.
And these are the ones that I chose NOT to moderate!
But the biggest issue I had was that people either:
A) Couldn't get past the title (and most likely didn't even watch the video), or
B) Didn't understand there was a difference between diaphragmatic and belly breathing.
So last week I got fired up and decided to shoot this video to help clarify things a little bit.
I hope you enjoy it!
All the best,
MR
BTW – if you learned something from this video, please share it with a fellow trainer, coach or athlete. I'd truly appreciate it!
Get 3 days of my best coaching materials — for free.
3 DAY COACH'S CAMP:
Write better programs
Learn how to motivate clients outside the gym
My most popular resets for instantly improving movement quality