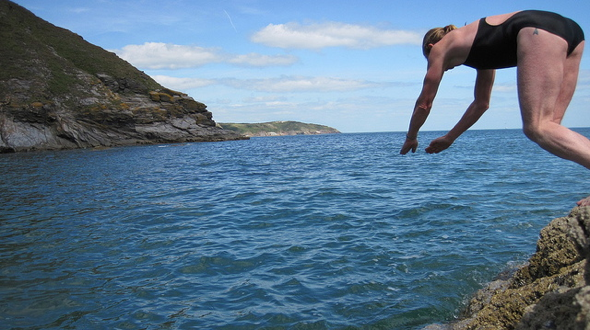 At some point in time, it has to happen.
The time where the pain of not owning your own fitness facility is greater than the fear, doubt or stress of owning it.
For me, this happened in 2008.
Over the past 8 years, I'd been on a whirlwind tour.
I'd spent 2.5 years (1999-2002) at Ball State as a graduate assistant in the biomechanics lab, while spending all of my free time in the athletic weight room trying to help athletes become freaks.
I spent the next 3 years (2002-2005) working at a chiropractic rehab facility. I assessed patients, developed training programs, and coached them up to get them out of pain.
While I enjoyed fixing those people up and made some great friends along the way, it just wasn't super satisfying to me personally. I rarely got to take their training any further than rehab, so I moved to Indianapolis and took a job doing 1-on-1 in home personal training.
I did that for 3 years (2005-2008), and realized that I wasn't getting any younger. If I was serious about opening my own space, it needed to happen sooner than later.
I can still remember the day Bill and I sat in his office at his house and discussed it. I was excited, nervous, and scared all at the same time.
Would it work out?
Who would we cater to and train?
How would it work logistically with Bill and I? Especially since he was managing 2 physical therapy clinics at the time?
And even with all those questions running through my head, there was never a doubt in my mind:
We were going to be successful.
I didn't care if 99.99% of all other small businesses failed, we were going to make it.
We were going to be successful and do something positive. We were going to help people get out of pain, lose bodyfat, become freaky athletes, whatever.
The bottom line was, we were going to make a difference – and we have.
But this isn't about me – it's about you.
At some point in time, you have to be willing to take the plunge. You have to be willing to sacrifice the safety and security of a consistent job, paycheck, etc. if you want to make something big happen.
As the saying goes, "You can't steal second base if you never take your foot off first!"
That time, for me, was 2008 – and I've never looked back.
Is now the time for you to act?
If so, today is the last day to pick-up the Fitness Business Blueprint at the discounted price of $197.
I don't think there's ever been a more complete and thorough product released to help you open your own facility. Between Eric, Pat and myself, we take you step-by-step through every pertinent aspect of opening and running a successful fitness facility.
The ball is now in your hands. Are you ready to take the plunge?
I hope so – and it can all start today with picking up a copy of the Fitness Business Blueprint.
All the best
MR