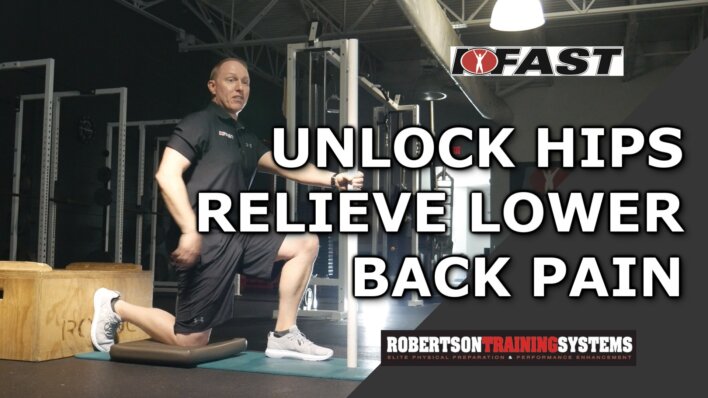 When I first started working in the gym, I used to love a good hip flexor stretch and glute bridge combo.
I felt like the hip flexor stretch did an awesome job of "stretching" my "tight" hip flexors and the glute bridge was fantastic for "activating" my glutes.
Now while the rationale, thought process, and language has changed a lot over the years, the fact of the matter is I will still use this superset quite frequently to improve the position of the pelvis.
AND, perhaps more importantly, the exercises and cues I use to coach the exercises has changed a ton. In this short video, I show you exactly how I coach and cue these exercises today. Enjoy!
Now that you've watched the video, a few key things to focus on:
On the hip flexor stretch, think about smashing the heel, keeping the weight back, and using the abs/hamstrings to tuck the pelvis underneath you.
On the glute bridge, think about exhaling, tucking the pelvis to engage the abs/hamstrings, and then "scooping" or "peeling" the hips off the ground.
The details really matter on this one, and if you lock in on the right cues and positions, it can make a big difference in your results.
Give this a shot whenever you have some free time and let me know how it goes!
All the best,
MR
Get 3 days of my best coaching materials — for free.
3 DAY COACH'S CAMP:
Write better programs
Learn how to motivate clients outside the gym
My most popular resets for instantly improving movement quality