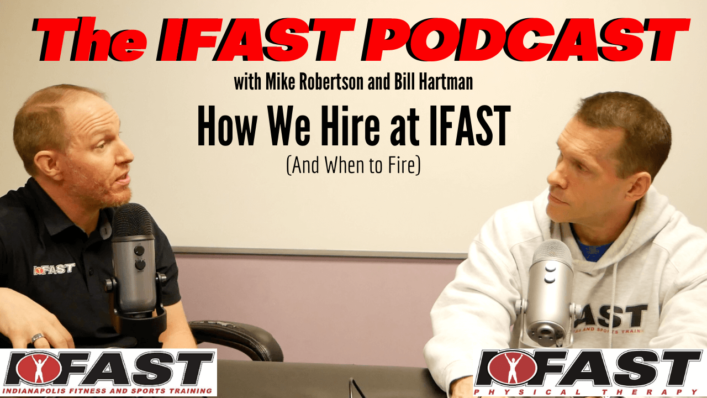 Hiring the right people is one of the most critical pieces of the business puzzle.
This is even more true in a small business, where the entire culture and community of a business can be shifted when you bring on a new team member.
In this show, we discuss a variety of topics:
Our unique hiring process at IFAST,
Why our internship feeds directly into hiring new coaches,
How to determine if someone is a good fit for your business, and
Why firing someone can be the best thing you do (for both you AND them).
There's tons of great info in this episode, and we truly hope you enjoy it!
All the best,
MR
Get 3 days of my best coaching materials — for free.
3 DAY COACH'S CAMP:
Write better programs
Learn how to motivate clients outside the gym
My most popular resets for instantly improving movement quality