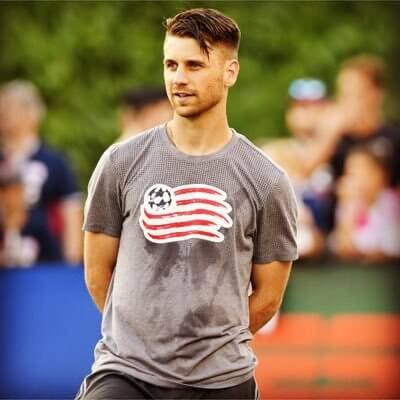 Note from MR: You guys know I'm a big fan of Adam Loiacono, and for good reason.
He's not only bright beyond his years, but his real-world experience with the New England Revolution (and now with the Atlanta Hawks) gives us some unique insights into professional sports.
In this guest article, Adam discusses what might appear as some contrarian thoughts when it comes to training, nutrition and recover, especially as it pertains to the professional athlete.
All that I ask is that you read it with an open mind, and realize that in many cases, this stuff just isn't as easy and clear cut as we'd like for it to be!
Here's Adam….
---
After 8 years, I recently stepped down as a fitness coach from the New England Revolution (The Revs) of Major League Soccer (MLS) to pursue further opportunities. These insights were inspired by several iPhone Notes, many journal entries, and conversations with colleagues from recent years.
My intent with this article is to share my experiences from working in professional soccer. Full disclosure that I may be wrong with my perceptions, had several failures over the years, and am certainly open to criticism (my email is [email protected] and Twitter @Adam_Loiacono). 
The era of human performance is still in its infancy – we are all in this together.
1 – "Normal People with Abnormal Lifestyles"
The first step when managing a professional athlete is understanding that they are a normal person first, and then an athlete second. 
I was terrible at understanding that when I was 22 years old during my first season with the professional team with The Revs.  I was more concerned with the sports science data, the miCoach GPS pods, and understanding how the players' bodies felt rather than understanding who the person in front of me truly was. 
I felt because these were professional athletes that I needed to overanalyze everything, yet in reality these are normal people.  I failed miserably and I missed out on some good relationships with some truly great people early on.
My good friend Mike Irr of the NBA Champion Golden State Warriors said it perfectly on the Physical Preparation Podcast – "Normal people with abnormal lifestyles." 
These people, these professional athletes, are normal people just like us in a career except their career happens to be in the spotlight that lends them to live an abnormal lifestyle.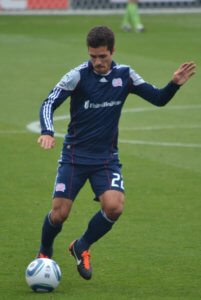 These players are similar to everyone else – trying to put food on the table for their family and put some money in the bank to be able to enjoy life's riches. 
These are people who are gifted, talented, and passionate about what they do. 
Are these not what we all strive to accomplish too?
Common wisdom often says, "if you find something you love then you will not work a day in your life" or that "it's not about the money." 
These people, these professional athletes, adhere to that common wisdom too. 
They were fortunate to be given the athletic gifts to allow them to be successful at a sport, but are we not all fortunate to be given gifts? 
We all do not make great teachers, great lawyers, or great doctors.  We tend to utilize what gifts were provided to us and gravitate to what we are great at – just like the professional athletes who are great at sports.   
Like any profession, there are people that are outliers who are beneficiaries of an astronomically high salary, which is undeniably present amongst the professional soccer players.
But it is not always about the money. 
There have been several players at The Revs whose salary was less than some of my childhood friends who are pharmacists or accountants. 
Some of the Orlando Pride players of the National Women's Soccer League (NWSL) made comparable incomes to my friends who are teachers (2016 NWSL minimum salary $7,200 and maximum $39,700), yet both the Pride and The Revs players remain in this career of professional sports despite the lower income.
Why?
Because they may have found something they love and it is not always about the money.
Just like each one of us who enjoys and works hard at what we do, these athletes work equally as hard at their physically demanding careers too. 
MLS preseason typically starts in the 3rd week of January and the MLS Cup occurs in the 1st week of December, making MLS the longest season of any of the American professional sports.
The length of the schedule in addition to these athletes often working 6 days a week with an ever-changing schedule makes it extremely difficult to attend holidays or vacations with friends and family.
The few Orlando Pride players whom I had the pleasure of training in their off-season were some of the hardest working and most humble people I have interacted with.  These male and female athletes happen to have chosen an abnormal career that puts them in the spotlight, but most importantly they are normal people who are just as hard working at a career they enjoy like everyone else.
2 – Management. Management. Management.
Recall that the MLS season lasts from late January to early December.  My focus during the season shifted over the years from initially trying to improve athletes' performance, to then trying a "less is more" strategy, to my current strategy of overall load management. 
The reality was I saw myself managing loads to mitigate fatigue to then afford these gifted people the opportunity to express their incredible talents that has allowed them to be successful.
Management of loads is more than simply training loads during the individual weight lifting or team training sessions. 
The concept of load management warrants the consideration for a holistic perspective because of the various elements that can affect the players' performance.  Cross-country travel, player appearances, personalities, schedules, minutes played, age, family, sleep, diets, etc. all come into consideration when managing load, and more importantly managing the wellbeing of a variety of people.
In the world of professional sports, I truly believe job titles do not matter.  We are all Athlete Managers. 
Procedural strategies and checklists need to exist with some designation of authority amongst roles to establish structure within the medical, performance, and coaching staff.  Each staff member is afforded an opportunity based on education and experience to be the "in-house" expert in certain situations although consideration to the Cynefin framework (utilized by the George W. Bush administration and United States' Homeland Security) suggests non-experts can provide a novel solution in similar situations. 
At the end of the day, we are a group of professionals attempting to manage the overall wellbeing and performance of these athletes, these people, to help them succeed in their career.
3 – They Got Here Without Me
Some of the players I interacted with have been playing collegiate and professional soccer for over 10 years – how many of us can say we have been in the same career for 10 years? 
In my 8 years with The Revs and 1 year with the Orlando Pride, of the several hundred youth and professional players I interacted with, there is ONLY ONE player who I would even remotely consider saying I may have made an impact on his journey because I coached him over 6 years as he progressed from the Revolution Academy to the professi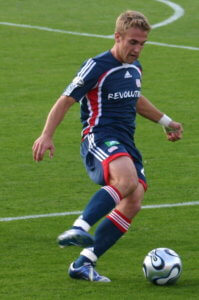 onal team.  
I was NEVER a part of anyone else's journey to the professional sports level.
Who am I to make changes in lifestyle habits, training beliefs, diets, hobbies, etc., if what they have previously done got them to the professional level? 
They got here without me. 
I do believe my skills and knowledge can help prolong these peoples' careers and that is my window of opportunity to make an impact. Change can be good, but too much change too fast can be detrimental.
Throughout each player's journey they developed compensations, habits, and talents that have afforded them the opportunity to be a part of the small percentage of people who achieve the level of professional sports. 
What I have learned in books, classes, podcasts, lectures, etc. often speaks to the majority.  These athletes are not the majority, they are the minority.  Sometimes the rules do not apply.
Literature may suggest strength training may offer protection against injury, but how do you explain the 32-year-old national team veteran who absolutely refuses to lift anything remotely heavy and has not missed a game due to injury in the previous 18 months? 
Or how do you explain the inner-city 16-year-old soccer player who had very poor squatting mechanics, a fast food diet, and a terrible home living situation yet is one of nation's best youth soccer players? 
These professional athletes are the minority, the small percentage in which sometimes evidence led practices, guidelines, and rules do not apply because their talents and compensations trump all plausible evidence.
Each player's journey up to the moment they began to interact with me had unique strategies and habits that helped them be successful.  In some instances, the players know what they need to continue to feel good and be successful. 
Sometimes it's OK to give them what they need or what they ask for.
For the anti-sugar extremists, it is OK if the player wants to have a can of Coke. 
For the functional movement or sport-specific fanatics, it is OK if the player wants to do bicep curls or an "ab burn-out" because beach season starts next month. 
For everyone, it is OK if what the player wants to do goes against everything I believe, because at the end of the day this is not about me – this is about the player. 
They got here without me.
What they have been doing has evidently worked.  I learned to leave my ego at the door, find windows of opportunity for change, and accept that on some days the athletes' incredible talents trump all beliefs and what I believe may not matter.   
Bio:
Adam Loiacono, PT, DPT, CSCS spent 8 years with the New England Revolution of Major League Soccer (MLS) in addition to volunteering time with the Orlando Pride of the National Woman's Soccer League (NWSL).  Adam held roles that involved him in soccer coaching, sports science, rehabilitation, and performance training along the spectrum of males and females from youth to national team soccer players.  Adam has recently transitioned into professional basketball as a Pe
Get 3 days of my best coaching materials — for free.
3 DAY COACH'S CAMP:
Write better programs
Learn how to motivate clients outside the gym
My most popular resets for instantly improving movement quality