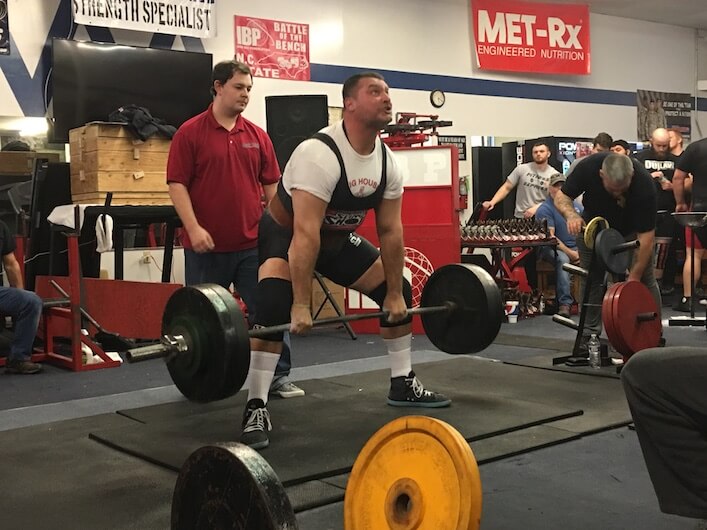 Joe Kenn is a 30-year vet in the strength and conditioning game, which includes the last 8 years where he's been the head strength and conditioning coach for the Carolina Panthers.
Joe is a guy I first met years ago, when he and Adam Feit had me come down to speak at Louisville for the Kentucky NSCA seminar. Even though we came from different backgrounds, we immediately hit it off based on our mutual love of strength training.
Since then, Joe and I have spoken together three times for our Elite Athletic Development seminars, and he's a guy that I hold in the highest regard. This is a guy who has achieved everything imaginable in our profession, and still continues to grow and evolve.
In this show, Joe and I talk about how his programs have evolved over the years, what he means when he says he's "chasing simplicity," and the biggest lessons he's learned over his 8 years coaching in the NFL.
Show Outline
Here's an overview of what we covered in this week's show:
Shameless Plug: The 2018 Physical Prep Summit
Show Intro:

Life Recap
Vacation!
MR's Monlogue: The Coaching Cycle

Joe Kenn Interview:

Joe's current gig, and a brief overview of his 30 years in the S&C game.
How his philosophy has evolved over eight years he's spent in the NFL.
What he's changed or adapted over the past year, as well as why he made that move.
Block Zero: What it is, and how he uses it at the professional level.
The biggest lesson he's learned over the past eight years.
If he could give ONE piece of advice to a young, up-and-coming trainer or coach, what would it be?
Our always popular lightning round where we chat about the name Big House, the books he's reading right now, the toughest part about working in the NFL, and what's next for Joe Kenn!
Related Links
Connect with Joe
Books Mentioned
Get 3 days of my best coaching materials — for free.
3 DAY COACH'S CAMP:
Write better programs
Learn how to motivate clients outside the gym
My most popular resets for instantly improving movement quality