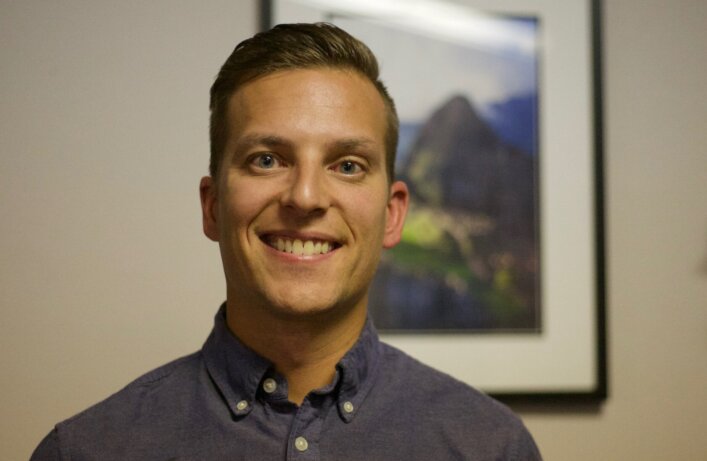 From his experience working with elite athletes, Nutrition Consultant Kyle Pfaffenbach knows all too well a pitfall athletes tend to have:
While they are driven for success, they can be too strict with everything from training to nutrition.
Kyle is an Associate Professor of Health and Human Performance at Eastern Oregon University, where he teaches exercise physiology and nutrition in addition to his work with high-level athletes.
And while he acknowledges the passion athletes have for training, Kyle, who holds a Ph.D. in Nutrition, emphasizes that an effective nutrition practice encompasses more than just the strict implementation of a one-size-fits-all system.
It involves awareness, intent, and a practice he calls "turning the screws."
Kyle joins me today to share his "big rocks" and philosophy on health & training and defines what it means to "turn the screw" when it comes to nutrition.
He reveals the red flags to watch out for when consuming information and content about nutrition and training and shares some great, evidence-based ways to start improving health and nutrition.
And finally, he explains why we need to form a symbiotic relationship with food, how to do it, and underscores the importance of "periodizing" nutrition.
When it comes to nutrition, you have to periodize, to turn the screws. You have to have awareness and intentionality, not control. – Kyle Pfaffenbach
This week on the Physical Preparation Podcast:
How Kyle became interested in the world of biochemistry, physiology, and nutrition
The beginnings of Kyle's work as a nutritional consultant for athletes
His overarching philosophy when it comes to nutrition
Kyle's health-first approach, and the role of transparency in his philosophy in nutrition
His advice for filtering and discerning information about diet, nutrition, and fitness
The vilifying of individual nutrients and the fear of carbohydrates in elite sports
A great starting place to improve nutrition and become healthier
The dangers of applying a single system of training to all types of athletes
What it means to "turn the screws" and periodize nutrition
The importance and roles of awareness and intentionality in health & nutrition
Helping clients navigate the plethora of diet and nutrition programs today
Why protein and carbohydrates matter for the elite athlete
What makes it difficult to work with carbohydrates
The value of forging a symbiotic relationship with food
Related Content:
Connect with Kyle Pfaffenbach:
IFAST University is BACK! Are You In?
Are you ready to take your coaching and training career to the next level?
You need to find great mentors to guide you along your journey – to help you find the blind spots in your own training programs and improve your skills as a coach.
But… mentorship can be expensive, and unfortunately, it's not always feasible for some budgets.
That's why Bill Hartman and I developed IFAST University, an online curriculum and mentorship program designed exclusively for fitness trainers, coaches, and rehab professionals.
We want to help every trainer and coach in the industry improve their training techniques and write better training programs for their clients.
By becoming a member of IFAST University, you'll receive:
Hundreds of hours of members-only exclusive content,
Monthly updates and tips to help you improve your skills and programs,
Group Q&A sessions to answer your specific questions, and
Access to our Facebook group, where you can learn from other dedicated professionals such as yourself
This blend of content and Q&A is specifically designed to help make YOU the best fitness trainer you can be.
To learn more or to join IFAST University now, visit https://ifastuniversity.com/
Subscribe, Rate & Share!
Thanks for tuning into this week's episode of The Physical Preparation Podcast with Mike Robertson – your one-stop-shop for fitness trainers, coaches, and athletes.
If you enjoyed this episode, be sure to subscribe on Apple Podcasts, Stitcher, SoundCloud, Spotify, and Google Podcasts and leave your honest review. I'd also love to connect via Facebook, Twitter, and Instagram or visit our website.
And last but not least, please don't forget to share your favorite episodes with your friends on social media. Thank you!
Get 3 days of my best coaching materials — for free.
3 DAY COACH'S CAMP:
Write better programs
Learn how to motivate clients outside the gym
My most popular resets for instantly improving movement quality