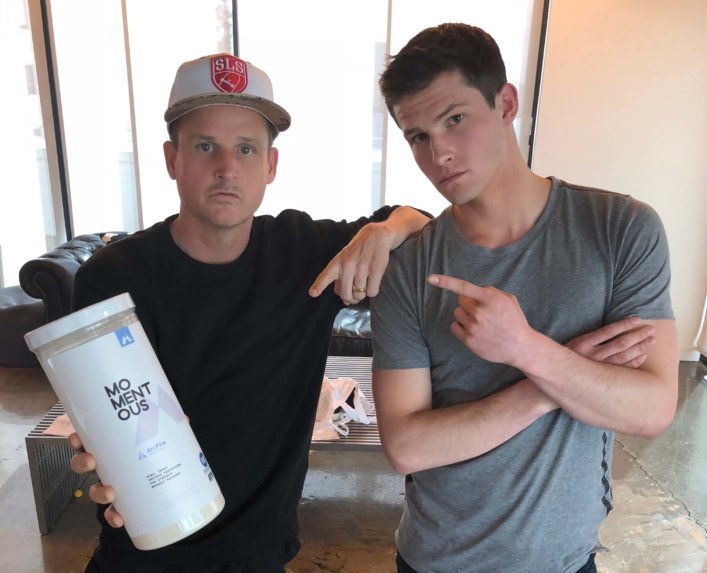 Matt Wan is the Founder and CEO at Momentous, a sports nutrition startup on a mission to change the supplement industry.
Momentous is the first and only brand of its kind to collaborate directly with dietitians and strength coaches from all four Major Leagues, and after launching their first product line last year, they can already count more than 40 professional sports teams as customers.
Matt and I talk about why he wanted to start Momentous, the unique process him and his team went through to formulate the product line, and most importantly, his long-term goal with creating the company.
Show Outline
Here's a brief overview of this week's show:
Related Links
Connect with Matt and Momentous
Books
Random Links
Want to Improve Your Coaching Skills?
This May, I'm going to be hosting a small workshop focused on coaching the lower body lifts.
This isn't going to be one of those massive seminars where someone stands in front of a PowerPoint deck and lectures to you all day, though.
This event is going to be focused on coaching, cuing, and having a little fun in the process.
If you're interested in learning more, click here to get all the details about my Coaching the Lower Body Lifts workshop. Thanks!
Subscribe, Rate and Share!
Thanks for tuning into this week's episode of The Physical Preparation Podcast – your one-stop-shop for fitness trainers, coaches, and athletes.
If you enjoyed this episode, please subscribe on iTunes, Stitcher, and SoundCloud and leave your honest review.
And last but not least, I'd love to connect! Hit me up on Facebook, Twitter, and Instagram or visit our website.
Get 3 days of my best coaching materials — for free.
3 DAY COACH'S CAMP:
Write better programs
Learn how to motivate clients outside the gym
My most popular resets for instantly improving movement quality