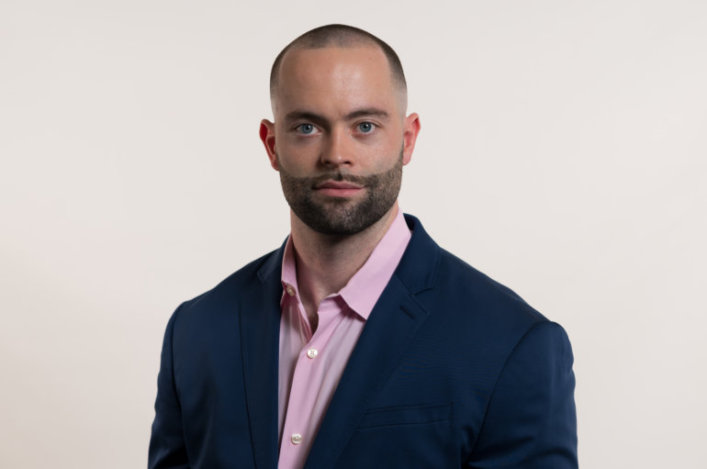 Nick Lambe is a health, strength, and sleep coach as well as a massage therapist. He is the owner of ProActive Health and Wellness, a company that also serves as a training facility for clients who want to get their lives back on track. Nick is recognized as "The Online Sleep Coach" due to his recent interest in sleep and how it affects almost every process in the body. He seeks to spread what he's learned to an audience that yearns for a healthier body.
Nick joins me today to discuss the importance of understanding your sleep patterns and how you can work that into a healthy lifestyle. He describes what it's like to work with patients with sleep problems and the common issues they have. He explains how mental health affects sleep and vice versa. Nick also discusses his methodology on helping clients and the tools he uses to help his clients track their sleep.
"Just about every mental health disorder there is has a bi-directional relationship with sleep." – Nick Lambe
This week on the Physical Preparation Podcast:
What originally led Nick to the world of physical preparation.
Nick's career path before and after he found his calling in sleep science.
What it's like to work with people who are injured as opposed to healthy clients.
How he works with new clients and the steps they take.
Mental health problems that adversely affect sleep.
Different tools he uses to track sleep.
Determining the type of chronotype a person inherently is.
What CBTI is and how he uses this to help clients.
The most common problems he sees with his patients.
The strangest sleep problem he's dealt with recently.
Related Links:
Connect with Nick:
Momentous – The Cleanest Recovery Products in the World
Momentous is a world-renowned sports performance and recovery supplement. Preferred by top-level athletes in the NFL, NBA, NHL, and NCAA, Momentous is NSF and Informed Sports Certified.
Experience the best-tasting, cleanest recovery products in the world and take your performance to the next level. Choose Momentous.
For more information on Momentous or to place your first order, visit www.livemomentous.com/robertson – use the coupon code: Robertson20 at checkout to receive 20% off your first order or receive a free 3-pack sample.
Subscribe, Rate & Share!
Thanks for tuning into this week's episode of The Physical Preparation Podcast – your one-stop-shop for fitness trainers, coaches, and athletes!
If you enjoyed this episode, be sure to subscribe on iTunes, Stitcher, and SoundCloud and leave your honest review.
You can also connect with me on Facebook, Twitter, and Instagram or visit my website. Don't forget to share your favorite episodes with your friends on social media as well. Love and appreciate you!
Get 3 days of my best coaching materials — for free.
3 DAY COACH'S CAMP:
Write better programs
Learn how to motivate clients outside the gym
My most popular resets for instantly improving movement quality