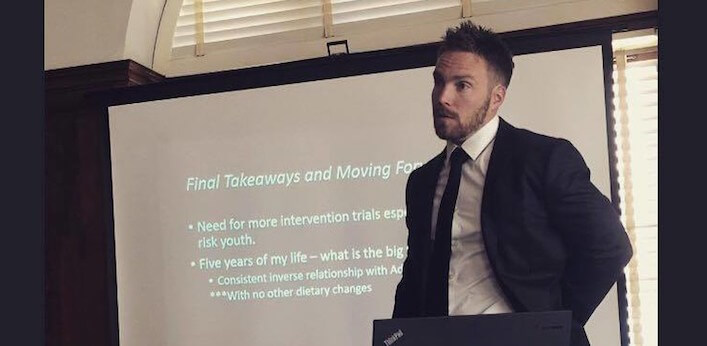 Dr. Ben House has a Ph.D. in Nutrition from the University of Texas at Austin, which is one of the top ranked public universities in the United States. Dr. House is also a Nutritionist (CN), Functional Diagnostic Nutritionist (FDN), and Certified Functional Medicine Practitioner (CFMP)
In this show, Dr. House and I discuss how he got started in functional medicine, how to find a quality practitioner, and how to deal with some of the most common issues that people are struggling with today.
Show Outline
Here's a brief overview of what we covered in this show:
What got Dr. House started in the world of physical preparation.
Why he turned his focus from nutrition to functional medicine.
A really important question – WHAT IS functional medicine?
The big differences, academically, between functional medicine and becoming a traditional MD.
How Dr. House practices functional medicine – from assessment to treatment.
The big issues that he's seeing with his male patients, and how he's addressing their needs.
A load question on inflammation – and how to get inflammation back under control.
Dr. House's thoughts on how to find a qualified functional medicine practitioner.
The BIG question.
Our always engaging lightning round where we discuss how to get started in functional medicine, the book(s) he's reading right now, what prompted his move to Costa Rica, and what's next for Dr. Ben.
Related Links
Connect with Dr. House
Books Referenced
Still Standing (Coming Soon!)
Random Websites
Get 3 days of my best coaching materials — for free.
3 DAY COACH'S CAMP:
Write better programs
Learn how to motivate clients outside the gym
My most popular resets for instantly improving movement quality