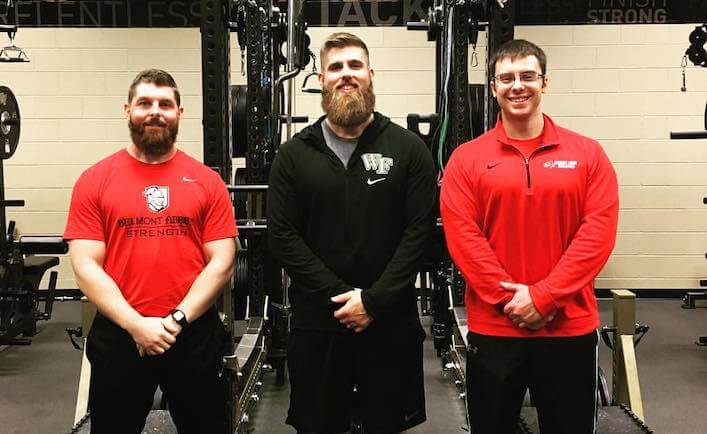 Ryan Horn is a guy I've wanted to have on the show for quite some time now, as he's a guy with a ton of experience. With stops at Robert Morris, Liberty, VCU, Tulsa and now Wake Forest, he's a guy that understands the sport of basketball, and how to build better basketball players.
In this show, Ryan and I talk about his thoughts on developing a complete basketball player, what it means to adapt – not abandon, and how there really is no off-season in collegiate basketball.
I'm telling you, Ryan absolutely crushes this interview. And if I can make a bold prediction, it's probably one of the 5 best shows we've had to date.
Show Outline
Here's a brief overview of what we covered in this episode:
How Ryan got started in the world of physical preparation.
His long and winding path to his current position at Wake Forest.
Flipping the script, how he keeps his guys feeling right during the in-season training period.
The extensive monitoring process he uses with his athletes to determine their readiness and fatigue levels.
What a typical in-season training looks like for this basketball players.
How he transitions his athletes seamlessly from in-season to off-season training.
An overview of how Ryan structures his off-season workouts and training programs.
The shifts and adaptations he makes to his programs as athletes move from off-season to pre-season training.
The BIG Question.
An engaging and fun lightning round, where we discuss the beard, the book(s) he's reading right now, and his best advice for young coaches listening in to the show.
Related Links
Connect with Ryan
Books Mentioned
Get 3 days of my best coaching materials — for free.
3 DAY COACH'S CAMP:
Write better programs
Learn how to motivate clients outside the gym
My most popular resets for instantly improving movement quality