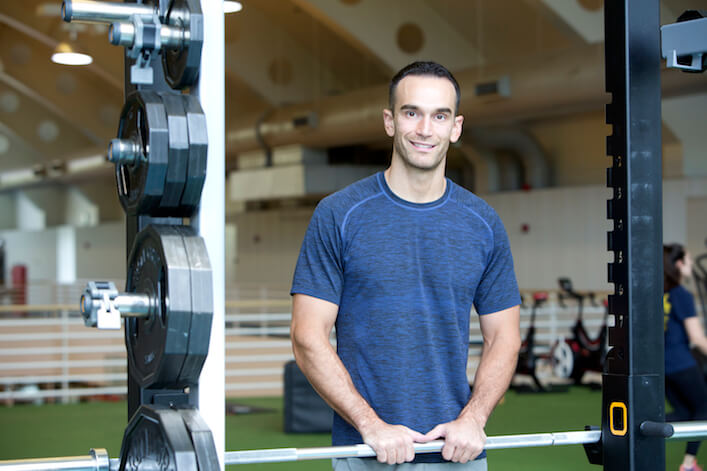 Chris Chase is in his second season with the Atlanta Hawks after being named the team's Athletic Performance Coach in 2015. Prior to that, Chris was an assistant strength and conditioning coach at USC.
In this episode Chris and I talk discuss what he calls "trainable menus," his thoughts on motor learning, and he even channels his inner Buddy Morris or Joe Kenn when it comes to his off-season training programs.
The bottom line is this is an awesome show and I think you'll love it. Enjoy!
Show Outline
Here's a brief overview of what we covered in this show:
How Chris got into the world of physical preparation.
An overview of his current gig with the Atlanta Hawks.
Why foundational training concepts are such a critical component of his training philosophy (even with pro athletes).
His thoughts on the whole "I've got to grind" mentality athletes have, and how he goes about getting a training effect while being smart.
Chris' step-by-step outline for the off-season period. (And my intro to this on the show is poor – this isn't a rant, this is arguably the most in-depth and complete answer I've ever had on my show. Period.)
How he makes training cohesive in the off-season, especially with players who are training off site.
The changes he makes when the team moves from the off-season to pre-season, as well as from the pre-season to in-season.
His primary focus for in-season training.
Chris' thoughts on how to keep your non-starters in shape over the course of an 82-game season.
The things you need to have in place to create a great training culture and environment.
The BIG Question.
A fun lightning round where we discuss who the best baller is on the Hawks staff, his current reading list, the goals he has for himself, and who has the strongest Bitmoji game.
Related Links
Connect with Chris
Books
Other Websites and Materials

Get 3 days of my best coaching materials — for free.
3 DAY COACH'S CAMP:
Write better programs
Learn how to motivate clients outside the gym
My most popular resets for instantly improving movement quality