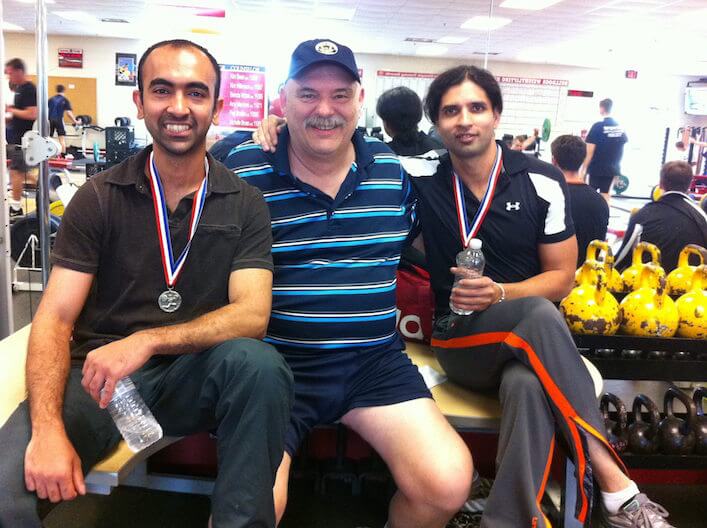 Grant "Rufus" Gardis is a guy I've known and worked with for years. In fact, he was one of my instructors when I took the USA Weightlifting certification course way back in 2003!
Not only is he one of the most knowledgeable coaches I've ever met when it comes to long-term athletic development, but one of the hardest working as well.
In this show we're going to try something a little bit different as well. As you may or may not know, Rufus coaches at IFAST on a regular basis – and I probably couldn't kick him out if I tried!
As such, we're going to do this show truly interview style, with both of us in the same room.
Hopefully the sound and audio come out well on your end, because I think this environment will make for a truly interactive and fun show.
Show Outline
Here's a brief overview of what we covered in this episode:
What originally led Rufus to the world of physical preparation.
His long and winding career arc.
A tough question – are we doing ANYTHING right when it comes to long-term athletic development (LTAD)?
Rufus' cornerstones of an LTAD program.
Free Play – what it is, and how to incorporate it into your world.
The ideal training group – his program for the kiddos he works with from middle-to-high school.
Rufus is made king of athletic development – what would his first initiatives be to give our athletes a better foundation?
What can we do for the kid who is already "specialized" in their sport?
Some of the unique things Rufus done in his Olympic weightlifting programs for young and developing lifters.
The BIG Question.
The lightning round, where we talk about how he got the nickname, his proudest moment as a coach, the best BBQ city, and his thoughts on coaching the RDL.
Related Links
E-mail Rufus – [email protected]
Get 3 days of my best coaching materials — for free.
3 DAY COACH'S CAMP:
Write better programs
Learn how to motivate clients outside the gym
My most popular resets for instantly improving movement quality