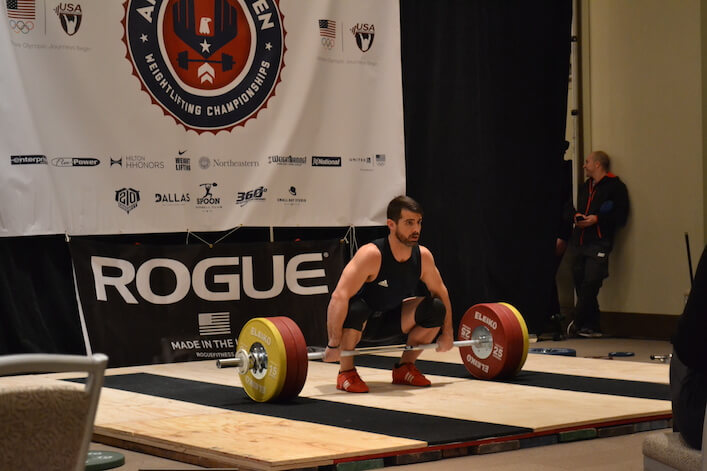 Wil Fleming is an Olympic lifter, sports performance coach and the owner of Force Fitness in Bloomington, Indiana.
Wil and I originally met years ago in a business mastermind group run by Pat Rigsby. He's also a guy I've really come to respect, as he's someone that not only talks the talk, but walks the walk with regards to his training and coaching.
In this show, Wil talks about how getting smashed by a fullback when he was 15 years old started his strength training journey, why he fell in love with the Olympic lifts, and the exact progressions he uses to get his kids O-lifting effectively.
Show Outline
Here's an overview of what we covered in this show:
What led him to the world of physical preparation.
How Wil originally got interested in power training.
Why Wil got into the Olympic lifts, as well as his long history with the lifts.
MR plays Devils Advocate: What Wil would say to the coach that deems the O-lifts "too difficult to coach."
The EXACT progressions that Wil uses to teach his athletes to Olympic lift effectively.
With regard to athletes – should you teach the full lift, or only pieces and parts?
In review of his recent blog post, the subtle difference between pushing and pulling (and why you should become a pusher!)
Beyond the lifts, the tools he uses to help develop power with his athletes.
The BIG Question.
The lightning round, where we discuss the best Olympic lifting coach he's worked with, the books on his nightstand, why he created the Certified Weightlifting Performance Coach course, his advice on learning the lifts, and what's next for Wil Fleming.
Related Links
Connect with Wil
Books Mentioned
Other Links Mentioned
Get 3 days of my best coaching materials — for free.
3 DAY COACH'S CAMP:
Write better programs
Learn how to motivate clients outside the gym
My most popular resets for instantly improving movement quality