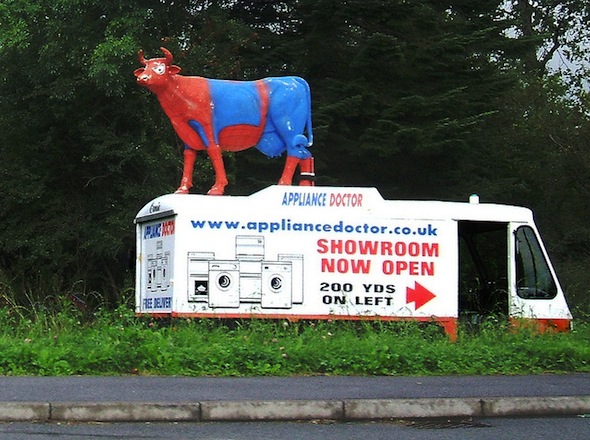 Welcome to my first RANDOM post in quite some time!
I honestly can't remember the last time I ran one of these, so this should be fun.
Let's jump right into it!
1 – Upcoming Knee Pain Blog Post
Next week, I'm writing up a post focused on two things that I virtually guarantee can help reduce your knee pain.
Trust me, this will be awesome stuff – and incredibly simple to boot. I wish I could've relayed it this simply before!
2 – Continuing Ed
Every so often, I'm going to give a running update of the books I've read and DVD's I've reviewed so far this year. Here's what I've reviewed thus far:
Reading
Movement – Gray Cook
Make it BIG! 40 Secrets for Building a Life of Extreme Success – Frank McKinney
Getting Things Done: The Art of Stress-Free Productivity – David Allen
DVD's, Webinars, Etc.
Ground Breaking Speed (DVD Series) – Lee Taft
The Truth About Quickness (Downloads) – Alex Maroko and Kelly Baggett
3 – Training
Training is going decently well. Still dealing with a bit of patellar tendinosis (yes, I see the irony here!) which is holding back my squat, but overall my lifts are doing pretty darn well.
I'd love to do a raw meet in March, but we'll see how my body feels. I start traveling right around that time so it could be one of those meets where I just show up and lift.
If you're ever interested, you can follow my training log HERE.
4 – The Diaphragm
One of my goals last year was to learn more about the diaphragm. Needless to say, I continue to marvel at how important this muscle is.
I'm starting to feel like a lack of stability anywhere in the body (shoulders, low back, hips, knees, lower extremity, etc.) could be directly related to a dysfunctional or poorly aligned diaphragm.
I remember listening to Sue Falsone in a podcast, and she said their entire assessment started at the navel and worked it's way outward.
Sue is way smarter than I am – and I'm pretty sure she's on to something!
5 – IFAST
IFAST has been killing it lately!
We're hitting all time highs with regards to clients serviced, and our bootcamps are starting to fill up and take shape.
Needless to say, our staff is doing an amazing job and we wouldn't be where we are today without their hard work and dedication.
6 – My NBA Obsession
The biggest issue I'm having with getting my 1-hour of continuing ed in per day is watching the damn NBA.
I'm not kidding, it seems like there are good games on every night – and it's even worse because the Pacers are finally good again!
7 – Travel, Speaking and Seminars
If you've checked out my travel calendar, things are going to get nutty here soon. I love speaking, I just don't like the travel associated with speaking 🙂
However, I think my core presentation for the year is going to be awesome. My working title is "Corrective Exercise: Facts and Fallacies."
Needless to say, I think it's going to change the way people look at corrective exercise as a whole.
8 – "In the Trenches" Podcast
Any thoughts on who you'd like to have for future podcasts? If so, leave me a comment below – I've got a few names but I'd love to hear your thoughts.
9 – What's next for MR?
I'm frequently asked "What's next for you, Mike?"
And while that's a pretty broad question, one thing I'm definitely going to do in the next 3-5 years is go to massage school.
I feel like I need to continue pushing myself and learning, and this is something I know will aid me in my teachings as a coach and trainer.
Not to mention the fact that, someday, I'd like to be able to work magic like Bill Hartman!
10 – Charlie Weingroff at IFAST
If so, you can still get in at the discounted rate of $199. Find all the details HERE.
11 – Kendall!
Last but not least, can you belive my baby girl is almost 1 year old already? It's crazy to think – but we actually have her 1st birthday party next weekend.
Yikes!
I'll make sure to post some photos via my social media accounts, for those of you who are interested.
That's it for this week everyone. Have a great weekend!
All the best
MR
(Lead Photo Courtesy of ZingyYellow)