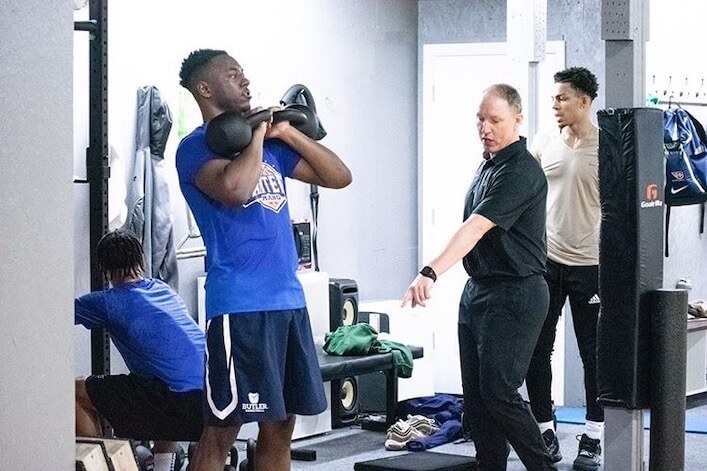 A while back, me and my boy Joey Burton (an NBA skills coach) were sitting back and athletic development, and some of the goals we want our athletes to achieve.
That discussion prompted a lot of thought and reflection on my part, and made me want to jot some of my thoughts down on video.
So if you're interested in:
Why a basketball player should squat,
What options you have available to you, and/or
What we training adaptations we're chasing with the squat
…then I think you'll really enjoy this series of videos!
I hope you enjoy the videos, and if you have any follow-up questions, please don't hesitate to ask. Thanks!
All the best,
MR
Get 3 days of my best coaching materials — for free.
3 DAY COACH'S CAMP:
Write better programs
Learn how to motivate clients outside the gym
My most popular resets for instantly improving movement quality