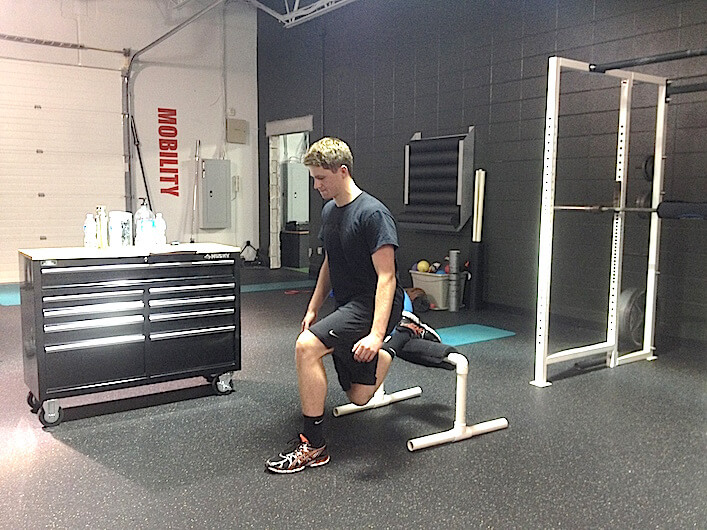 I'll be honest: For several years, I was not a huge fan of rear foot elevated split-squats (RFESS)/Bulgarian split-squats/whatever the cool kids are calling them these days.
My biggest issue with the exercise was the execution: If you you do a Google search for the exercise, you'll see pictures of athletes crushing their lumbar spines, or blowing out the ligaments on the front of their hip.
This past winter, I decided to give them a shot again with our off-season soccer players and make sure our coaching was on point.
Not only did the guys enjoy them, but I feel like we were getting a ton out of the exercise as well. Here's how we coach the lift at IFAST.
A few take home points:
Once set-up, exhale to feel the abs and lengthen the hip flexors on the back leg.
Feel the whole foot throughout the lift – both on the way down and use it to "push" back up.
Allow the torso to lean, if necessary. The ideal goal would be to have the torso and the thigh of the back leg in-line. If the hip flexors are stiff that may not be possible, but definitely do not substitute with excessive lumbar or hip extension.
While these things may be subtle, I guarantee it makes all the difference in the world.
Give our technique a shot and let me know what you think!
All the best
MR
Get 3 days of my best coaching materials — for free.
3 DAY COACH'S CAMP:
Write better programs
Learn how to motivate clients outside the gym
My most popular resets for instantly improving movement quality