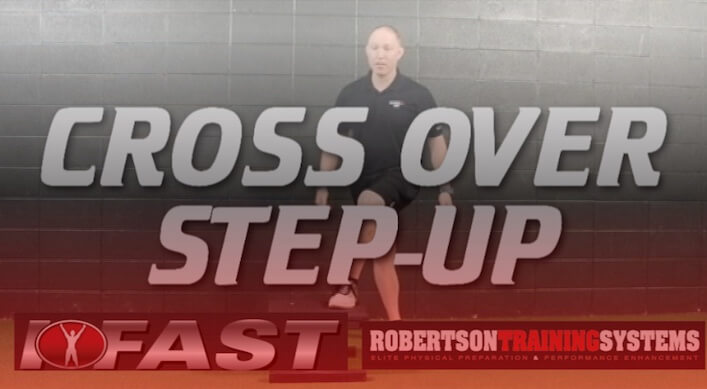 If you've been training for any extended period of time, you're familiar with the step-up.
The step-up is a fantastic exercise for many reasons:
It builds single-leg stability and control,
It can help iron out side-to-side strength imbalances, and
It's a functional, real-world movement.
Like most weight room lifts, however, the step-up is very sagittal (think forward-and-backward) in nature.
(And yes, I realize there's frontal and transverse plane involvement – just work with me here!)
For athletes, I also need exercises that teach them to load their hips in a tri-planar manner.
And if that sounds appealing to you, then check out the crossover step-up!
Now that you've watched the video, here are a few key points:
Feel your whole foot when you push up onto the box.
When you are coming down, think about sitting back into the hip.
Beyond just sitting back, think about keeping your hips square throughout. This is arguably the most important point, as it will make sure you're actually loading the hips!
If you're stiff or immobile, don't try to be a hero on Day 1.
Start with a low box, work on the pattern, and do it right.
As you start to open things up, work up to a higher box, as well as keeping the hips square.
The crossover step-up is a fun variation of the standard step-up, and one that I hope you'll enjoy!
All the best
MR
P.S. – Want more coaching cues, exercises and progressions? If so, you need to check out my Physical Preparation 101 DVD set.
This product covers everything from programming to coaching, and will help you take your coaching to the next level.
Pick up your copy today!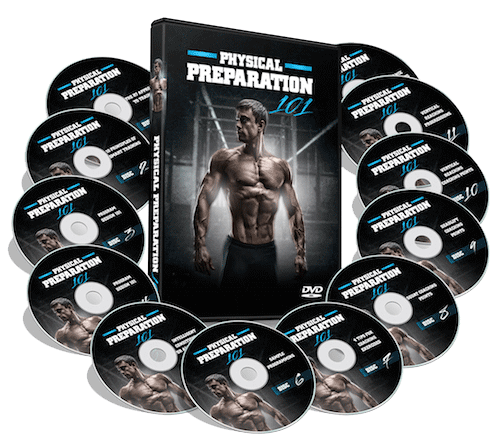 Physical Preparation 101
The Physical Preparation 101 DVD's are guaranteed to supercharge your program design and coaching. With close to 12 hours of content, this is a complete training system that is guaranteed to take your programming and coaching skills to the next level!
Learn More