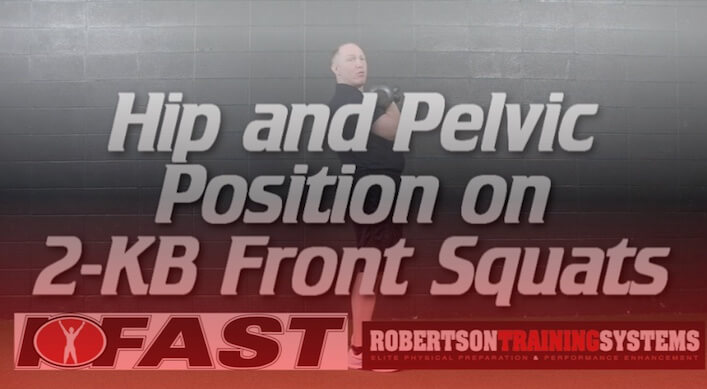 I'm a huge fan of 2-kettlebell front squats.
In fact, with a lot of my athletes that I may only have in for a short period of time, it's my go-to squatting progression. Not only can you load it up fairly quickly, but it's almost impossible to screw up.
Almost.
As with most lifts, the set-up is probably 80% of the battle. If you set-up in the right position, you're good to go.
BUT, if you set-up in the wrong position, it doesn't matter what you do – it's not going to come out right.
With that being said, here's one of the biggest set-up issues I see when it comes to the 2-KB front squat…
I hope you enjoyed this short video. If you have friends or coaches who love this exercise, please pass this along to them as well!
All the best
MR
Get 3 days of my best coaching materials — for free.
3 DAY COACH'S CAMP:
Write better programs
Learn how to motivate clients outside the gym
My most popular resets for instantly improving movement quality