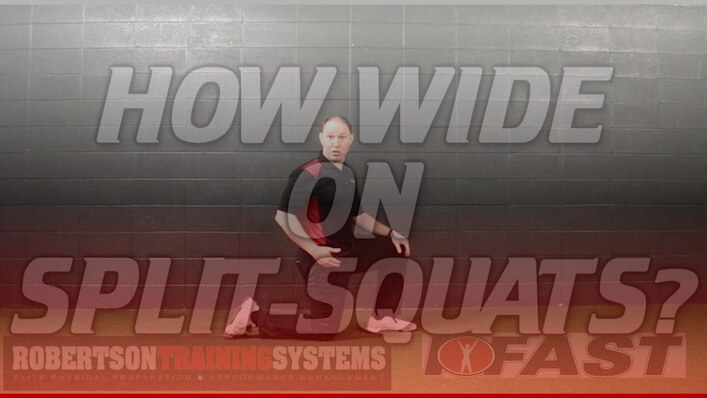 One of the most common questions I get asked is:
How far apart should my feet be on a split-squat?
For many years, I always had my athletes start in a 90-90 set-up. But over the years, I've changed this position ever so slightly, which this video will describe.
After watching the video here are a few key points:
Start in a 90-90 position if possible. The front knee and hip should form a 90-degree angle, and the knee, hip and shoulder of the back leg should be in a straight line and perpendicular to the ground.
Once in that 90-90 position, slide the right foot back just far enough to feet the whole foot.
If hip flexor length on the back leg is an issue, move that knee forward slightly as well.
The key in a split-squat is to control the pelvis, while feeling the whole front foot and being able to push out of the bottom.
It's a subtle tweak, but give this a shot next time you're in the gym. Good luck!
All the best
MR
Get 3 days of my best coaching materials — for free.
3 DAY COACH'S CAMP:
Write better programs
Learn how to motivate clients outside the gym
My most popular resets for instantly improving movement quality