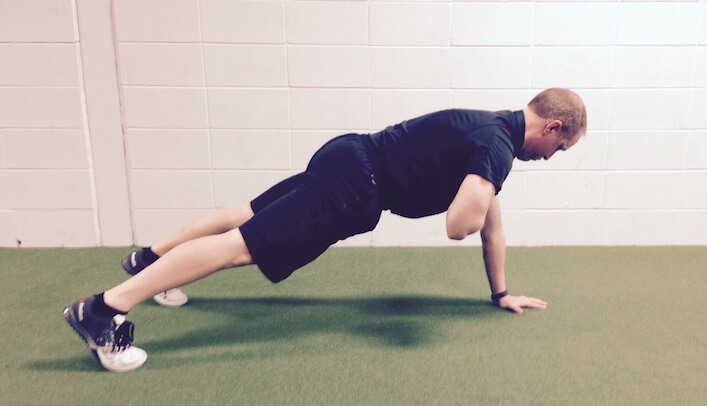 Much like the Renegade Row (which we covered last week), a push-up to single-arm support is a terrific total-body exercise.
First and foremost, you get the benefits of reaching which I've touted numerous times here.
But furthermore, when going into a single-arm support position you really overload the core, and stress its ability to resist rotation.
In this short video, I cover how to get the most out of this awesome exercise.
Here are a few quick notes and things to remember:
Take the feet out a bit wider than normal. If you're too narrow it's going to be incredibly difficult, especially early-on.
Before going into the single-arm support, make sure to get a full reach at the start/finish of each rep.
I will often cue an exhale as well (ala the breathing push-up), which will help get the abs and core into an optimal position.
Next time you're in the gym and want a fun push-up variation, give this one a shot. Enjoy!
All the best
MR
Get 3 days of my best coaching materials — for free.
3 DAY COACH'S CAMP:
Write better programs
Learn how to motivate clients outside the gym
My most popular resets for instantly improving movement quality