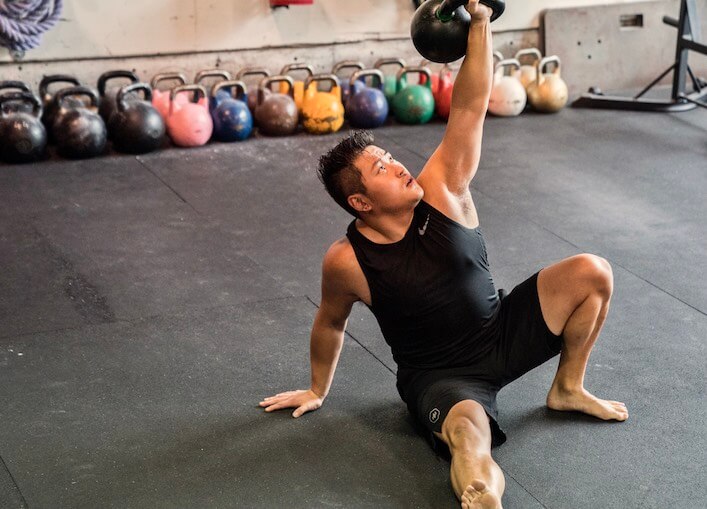 Performance Coach and Brand Strategy Consultant Sam Pogue knows what it takes to be resilient in a time of uncertainty. After his stint as Director of Strategic Partnerships and Senior Coach for Onnit, Sam moved to Colorado to work for TrueCoach as Vice President of Brand.
Amidst the global pandemic, Sam was laid off following the organization's acquisition by TSG. But Sam did not fret. Instead, he saw it as an opportunity.
Sam became an entrepreneur and designed the Be Less Un-fit program, a practical fitness program designed for everyday adults. He also co-founded The Choice Point, a gamified mindfulness app to support behavior change.
Despite his inherent determination and perseverance, Sam adheres to a key lesson he learned throughout the ebb and flow of his career: that a person can only meet success in the fitness industry through the support of others.
Sam joins me today to discuss what it takes to be resilient in the fitness industry, especially in the time of COVID-19. He shares his background and describes his transition from Onnit to TrueCoach.
Sam explains the ups and downs of being an entrepreneur and reveals the question people should ask themselves before they embark on a business idea. He elaborates on what mechanical advantage is and underscores the importance of communication skills in coaching.
Sam also highlights the power of simplicity and shares his advice for young coaches on success.
Learning to ask questions opens the door for people to get better information and puts them in a position to grow because no one gets through this industry by themselves. – Sam Pogue
It may not feel like you're getting big breaks right away, but if you add value to another person, you will later be in a better position. – Sam Pogue
This week on the Physical Preparation Podcast:
Catching up with Sam and why he decided to transition from Onnit to TrueCoach
How Sam responded to getting laid off from TrueCoach
What people should ask themselves before they jump into entrepreneurship
Why you should base decisions purely for the long run and not solely for the money
The importance of understanding the principles behind workouts and exercises
The difficulty young coaches face while working in a world filled with social media
Sam's steps towards body transformation
Simplicity as the highest form of sophistication and the power of asking the right questions
The pros and cons of being an entrepreneur
Related Content:
Connect with Sam:
IFAST University is BACK! Are You In?
Are you ready to take your coaching and training career to the next level?
You need to find great mentors to guide you along your journey – to help you find the blind spots in your own training programs and improve your skills as a coach.
But… mentorship can be expensive, and unfortunately, it's not always feasible for some budgets.
That's why Bill Hartman and I developed IFAST University, an online curriculum and mentorship program designed exclusively for fitness trainers, coaches, and rehab professionals.
We want to help every trainer and coach in the industry improve their training techniques and write better training programs for their clients.
By becoming a member of IFAST University, you'll receive:
Hundreds of hours of members-only exclusive content,
Monthly updates and tips to help you improve your skills and programs,
Group Q&A sessions to answer your specific questions, and
Access to our Facebook group, where you can learn from other dedicated professionals such as yourself
This blend of content and Q&A is specifically designed to help make YOU the best fitness trainer you can be.
To learn more or to join IFAST University now, visit https://ifastuniversity.com/
Subscribe, Rate & Share!
Thanks for tuning into this week's episode of The Physical Preparation Podcast with Mike Robertson – your one-stop-shop for fitness trainers, coaches, and athletes.
If you enjoyed this episode, be sure to subscribe on Apple Podcasts, Stitcher, SoundCloud, Spotify, and Google Podcasts and leave your honest review. I'd also love to connect via Facebook, Twitter, and Instagram or visit our website.
And last but not least, please don't forget to share your favorite episodes with your friends on social media. Thank you!
Get 3 days of my best coaching materials — for free.
3 DAY COACH'S CAMP:
Write better programs
Learn how to motivate clients outside the gym
My most popular resets for instantly improving movement quality