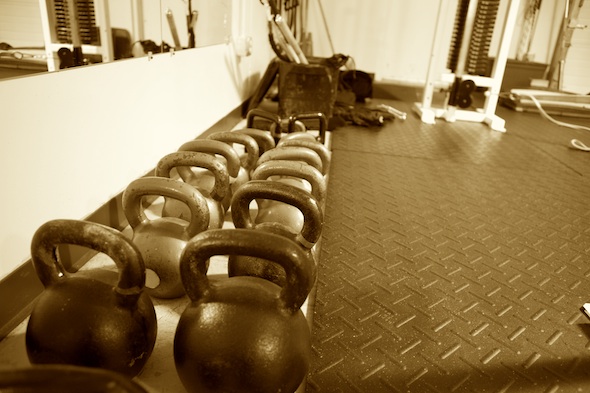 Every year, I take a step back to evaluate my business. In 2012, it just so happened that my evaluation time struck the day before Thanksgiving.
What can I say? Sometimes inspiration hits and you need to strike while the iron is hot.
While these kinds of critical evaluations can be daunting, they're also incredibly illuminating. In one afternoon I worked on the following:
Outlining my "Perfect Week,"
made a list of all my likes and dislikes,
evaluated my businesses, and what I need to do to take them to the next level.
Before I get into this, I want to say one quick thing:
I'm eternally grateful for all the amazing things that have happened in my life.
I married my best friend.
I have the most amazing little girl anyone could ask for.
Both of my businesses are growing and thriving.
Basically, I have nothing to complain about – but that doesn't mean I want to take my foot off the gas either!
If you're interested in a behind-the-scenes view of what I have coming up, I think you'll enjoy this post!
Articles and Writing
I'm not a writer.
To be even more specific, I'm a scientist. My dad has a Ph.D. in astronomy and has taught that and physics for 34+ years.
Why on earth do I have a blog, newsletter, write articles, etc.?
Your guess is as good as mine.
All I know is this – the more I write, the more I like writing.
Back in the day it would take hours upon hours to craft a decent article.
Now if the inspiration (and caffeine!) are there, it's no problem for me to bang out a 2,000 word article in under an hour.
To me, writing is an extension of my truest passion, which is coaching.
With writing, I can effectively "coach" tens of thousands of people with one article or blog post.
And as you can tell, my approach to blogging and writing has changed drastically in the last year.
I'm much less focused on quantity, and much more focused on quality.
I'd rather blog once per week and put out an article-quality post, than post everyday and just litter people's RSS feeds and e-mail inboxes.
I love writing, and I hope it shows. Every time I post something, I want you to learn something.
And if there's ever a day when that's NOT the case, you better let me know!
And a quick word of thanks needs to go out to Lou Schuler, Sean Hyson and John Romaniello.
Their books, How to Get Published, has taken my love of writing to an all-new level.
Furthermore, I find myself reading more and more books about writing, so I sincerely hope it will continue to improve over the years. Thanks guys!
The RTS Newsletter
Just like the blog has changed, so has my approach to the RTS newsletter.
A year ago, it wasn't uncommon for an e-mail to take an hour or two to pull together, simply due to the amount of content I put into each issue/volume.
When you consider the fact that I wrote some unique content in each post, had to link to other blogs, MY blogs, videos, etc., it was quite a chore to pull this together on a weekly basis.
But here's the real kick-in-the-junk: People didn't always like it!
I was spending an hour or two on something each week that people were literally intimidated by.
When I talked to people at seminars, many commented on how great the newsletters were, but there was too much information and they ended up skimming it, or deleting it all together.
No bueno.
Rather than continuing to beat my head against the wall, I decided to change things up.
Now, I only send a newsletter when I have something really important (like a new blog post or article), or when I'm launching a product.
The result is that I'm getting more opens, more interaction, and overall the feedback has been amazing.
Products
2012 has been an interesting year when it comes to products.
At the beginning of the year, I launched my Chicago In-Service, which is a great product if you've reviewed my other products and want to fill in the gaps/get up to date on everything.
In October, I launched my Beta version of the Bulletproof Body.
Or more specifically, the product formerly known as The Bulletproof Body.
Evidently, someone has already trademarked this name, so I'm back to the drawing board with regards to the name of the product.
The Beta test is plugging along, though, and I know people are moving better, feeling stronger, and becoming more athletic as a result.
Needless to say, I can't wait to push this thing out, but it may be March of 2013 before that happens.
Trust me when I say nothing about this product will be half-assed. My goal is to make this the most amazing product of its kind, so I've got my work cut out for me over the next 3 months!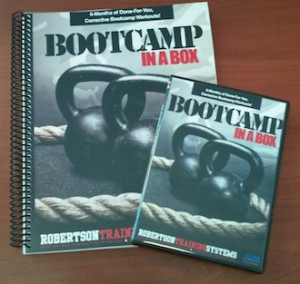 Along those same lines, the Bootcamp in a Box is complete, we're just pulling all the final, nitty-gritty details together to push it out.
If you own a bootcamp, this product can revolutionize the way you do things.
With progressions and regressions for all the major movement patterns, coaching cues for every exercise, and 6-months of done-for-you programming, this product will take your camp to the next level.
Online Training
Something I don't talk a lot about are my online training services.
It's not that I dislike online training, it's just something I've never really pushed.
I've gone back to the drawing board on this, as I think it's a valuable service that people can really benefit from.
Right now, I'm tweaking all of the start-up processes, making sure I get a ton of information up-front that will really help improve the programming process.
Furthermore, I'm working on a video database that will only be offered to online clients. This will help ensure they're doing exercises correctly, and getting the most out of their program.
Needless to say, I think this is going to be very cool, but I'm not ready to roll it out just yet.
Soon, though 🙂
Speaking
I remember 2-3 years ago I was in a Mastermind meeting with Pat Rigsby, and I made it a goal to speak more.
Well, that definitely worked! I've spoken a ton the last 2 years, and at this point in time, I'm kind of burned out.
Don't get me wrong – I love the speaking and interacting side of it.
It's the whole travel thing that kind of wears on me!
And with a family, two businesses, and some semblance of a social life, something has to give.
As a result, I'm making it a goal in 2013 to speak less. I may do 6 presentations or so, but it won't be much more than that. I also want to try to get to more seminars so I can get back into the role of "student" versus always "teacher."
Summary
As you can see, there are tons of irons in the fire, and I'm very excited about what's coming up in 2013!
If you had your choice, though, what would you like to see?
What would like to see more (or less) of from RTS in the future?
Please leave any/all feedback below, as I love hearing what you have to say!
Thanks!
MR