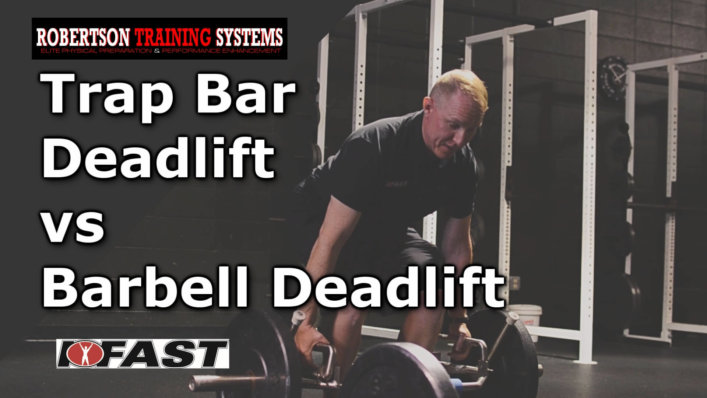 One of the most common questions I get asked is:
"What are the differences between a trap bar and barbell deadlift?"
In this short video, I talk about the two major differences I see, and how they can help you determine which lift is best for you, your clients, and/or your athletes to perform.
Check it out!
Regardless of which variation you choose, a few notes on performance:
Work to get your hips down and back flat. Deadlifting should not hurt your back. If you struggle to get your hips down into an ideal starting position with a barbell, considering using a high-handle trap bar.
Think about PUSHING through the floor. With the hips in the correct position, I like to think about pushing through the floor to stand up. This helps ensure that my hips and shoulders rise at the same time (versus my hips shooting up first).
If you're going to powerlift, spend most of your time with the barbell variation. There's really no way around it – if you want to powerlift, you better get comfortable with a barbell in your hands. You do have the option of going with a sumo or conventional set-up, however. If you'd like a tutorial on how to sumo deadlift effectively, drop me a note in the comments section and I'll see what I can do later on!
As always, thanks for your support and I hope this video helps you out!
All the best,
MR
Get 3 days of my best coaching materials — for free.
3 DAY COACH'S CAMP:
Write better programs
Learn how to motivate clients outside the gym
My most popular resets for instantly improving movement quality