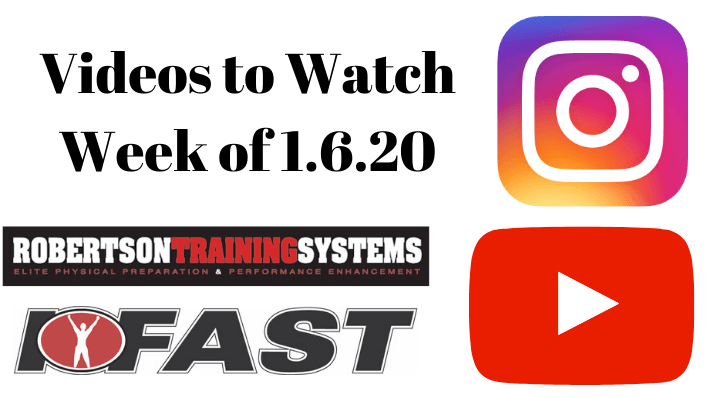 First and foremost, I hope your New Year is off to a great start!
It's been a hectic couple of weeks, and my "routine" has been anything but.
However, in the coming weeks I've got a ton of great new video content to share with you, so let's jump right into it!
Glute Bridge Floor Press
This is one of my new favorite exercises.
While bench pressing is great, I truly prefer push-up variations for most of my athletes these days as it better connects the upper and lower body.
However, it can be challenging to load a push-up to the same degree as a press, so here's an alternative that I think "Bridges" (pun intended) the gap between the two!
Reverse Crunch
The reverse crunch is an exercise that I used for many, many years.
However, when you do this long enough, sometimes either fall out of favor, or get completely forgotten!
Regardless, this is an exercise that I've been working back into the program, especially for my clients/athletes that have a tendency to get really stuck in lower back extension/anterior pelvic tilt.
Reactive Med Ball Toss
Last but not least, here's one from the 'Gram!
Standard med ball variations are great, but they tend to get (and feel) a little static in nature.
I love this variation because it gives you some reactive loading/impulse that I think can get lost in static variations.
Okay that's all I've got for this week. I hope you enjoy the videos, and if there's stuff you'd like to see from me in the future, just say the word!
All the best,
MR
Get 3 days of my best coaching materials — for free.
3 DAY COACH'S CAMP:
Write better programs
Learn how to motivate clients outside the gym
My most popular resets for instantly improving movement quality