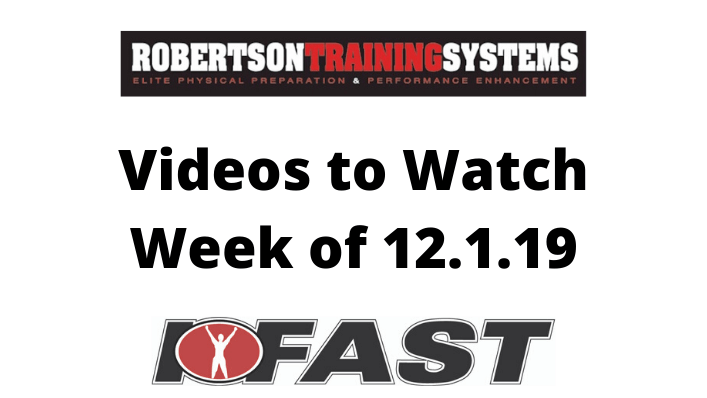 Hey friend!
First and foremost, I hope you had an awesome Thanksgiving holiday.
And while the extended break did slow my roll a little bit on video production, Bill and I still have three awesome new videos for you this week!
How Much In-Season Vertical Jump Training?
I'm sure the liquor glasses are piquing your interest, but trust me – I wasn't getting popped the day before Thanksgiving!
In this video, the glasses are an analogy to help you better understand how much training you can do with an athlete in-season.
Whether it's strength, speed, power or conditioning, this concept will make a big difference on your thought process!
Before You Prescribe I, T, and Y Exercises…
This video is a bit on the longer side, so I haven't gotten to watch it all yet, but…
If you train clients or athletes with shoulder problems, and/or if you prescribe the I, T and Y exercise series, you'll definitely want to check this out!
Bill's Weekly Q&A
I don't know about you, but any time I can learn from Bill, I try to!
His weekly Q&A videos are always insightful and this one is no different. Enjoy!
Summary
As always, I hope you enjoyed the content this week.
And if there's something you'd like to see from Bill or I in the future, please let us know!
All the best,
MR
Get 3 days of my best coaching materials — for free.
3 DAY COACH'S CAMP:
Write better programs
Learn how to motivate clients outside the gym
My most popular resets for instantly improving movement quality