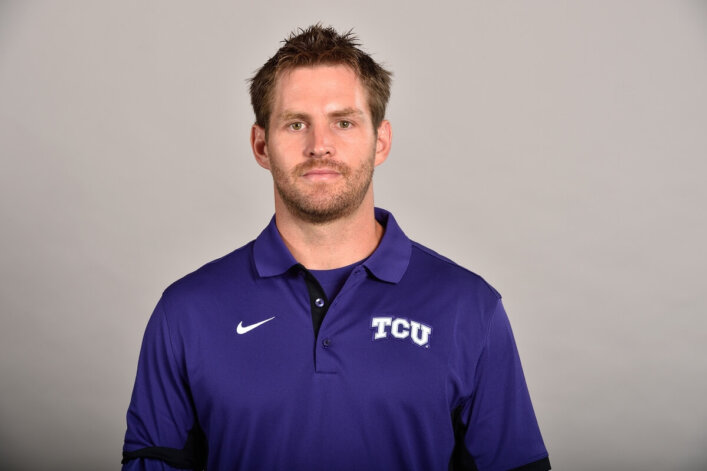 Zach Dechant grew up in a farming community in Kansas, where the population is 300 people (or less, depending on the day). Their high school didn't have a weight room, nor a coach who knew anything about strength and conditioning.
But Zach knew that if he was going to become a college athlete, he'd need to learn how to become bigger, stronger, and faster.
So, with the money he earned from the farm, Zach bought his own weights and started teaching and training himself.
Heeding his father's advice to share his love and passion for athleticism with others, Zach took the path of becoming a strength and conditioning coach. Today, Zach is on his 14th season at Texas Christian University as Senior Assistant Director of Strength & Conditioning.
In addition to this role where he oversees the development of the baseball program, Zach also authored Movement Over Maxes, where he details the process of developing foundational movement qualities in athletes.
Zach joins me today to discuss how he develops the baseball players at TCU and shares his "Movement Over Maxes" approach.
He explains why he focuses on building athletes over their entire career. He reveals his method for measuring and assessing an athlete's strength and describes the role of velocity-based training in his program.
Zach discusses how coaches can help maintain the shoulder and elbow health of athletes and why he uses crawling patterns in his training.
He also underscores the importance of cultivating life-long relationships with athletes and shares his advice for younger coaches who want to progress into internships.
If your athletes don't know how to move, you can't progress or intensify your training in the weight room. – Zach Dechant
This week on the Physical Preparation Podcast:
Zach's background, his work at TCU, and what led him to the world of physical preparation
His career path and why he had 13 different address in the first three years of his career
Why Zach emphasizes movement over strength and the importance of teaching athletes how to move, jump, and land correctly
How Zach determines whether athletes are strong enough
Ensuring that athletes are prepared for the demands of their sport
The benefits of velocity-based training and why he incorporates it in his programs
Autoregulation and maintaining strength during the in-season
The powerful effect of objective feedback
Freshness, feeding the cats, and why coaches need to communicate with their athletes
The best tool in the coach's toolbox
Why Zach uses crawling patterns in his training sessions and their benefits on the scapular and serratus regions
How to keep the shoulders and elbows of baseball players healthy
The 300-yard shuttle and other mistakes people make when they train baseball players
Valuing the mentorship role and why Zach decided to leave professional baseball to work in collegiate sports
Related Content:
Connect with Zach:
IFAST University is BACK! Are You In?
Are you ready to take your coaching and training career to the next level?
You need to find great mentors to guide you along your journey – to help you find the blind spots in your own training programs and improve your skills as a coach.
But… mentorship can be expensive, and unfortunately, it's not always feasible for some budgets.
That's why Bill Hartman and I developed IFAST University, an online curriculum and mentorship program designed exclusively for fitness trainers, coaches, and rehab professionals.
We want to help every trainer and coach in the industry improve their training techniques and write better training programs for their clients.
By becoming a member of IFAST University, you'll receive:
Hundreds of hours of members-only exclusive content,
Monthly updates and tips to help you improve your skills and programs,
Group Q&A sessions to answer your specific questions, and
Access to our Facebook group, where you can learn from other dedicated professionals such as yourself
This blend of content and Q&A is specifically designed to help make YOU the best fitness trainer you can be.
To learn more or to join IFAST University now, visit https://ifastuniversity.com/
Subscribe, Rate & Share!
Thanks for tuning into this week's episode of The Physical Preparation Podcast with Mike Robertson – your one-stop-shop for fitness trainers, coaches, and athletes.
If you enjoyed this episode, be sure to subscribe on Apple Podcasts, Stitcher, SoundCloud, Spotify, and Google Podcasts and leave your honest review. I'd also love to connect via Facebook, Twitter, and Instagram or visit our website.
And last but not least, please don't forget to share your favorite episodes with your friends on social media. Thank you!
Get 3 days of my best coaching materials — for free.
3 DAY COACH'S CAMP:
Write better programs
Learn how to motivate clients outside the gym
My most popular resets for instantly improving movement quality