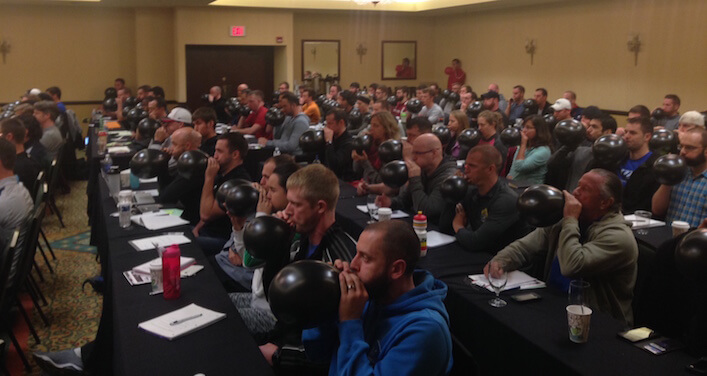 I don't know about you, but there are certain events I put on my calendar every year.
The Boston Sports Medicine Conference, the Central Virginia Sports Performance Seminar, and the Sounders Sports Science seminar immediately come to mind, because they consistently bring in the best in the athletic development world.
So it should be no surprise that I'm trying to do the same with the 2015 Physical Preparation Summit.
I'm sparing no expense, as I want this to become one of your go-to seminars for years to come.
However, maybe you've never been to an IFAST seminar before.
Or worse, you think Indianapolis is really just a lame city plopped down in the middle of corn fields?*
(*This corn field part is not entirely untrue, but I can tell you that the city itself – and the downtown area in which the seminar is hosting – is awesome!)
If you're still on the fence about attending this awesome seminar, here are 11 reasons you may want to reconsider!
#1 – A Legend in Coaching – Al Vermeil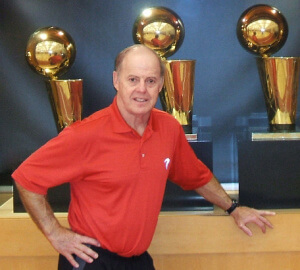 Truth be told, I had this seminar all lined up months ago and was ready to start promoting.
I was looking at the line-up of awesome speakers, and knew this would be a great event.
But then I started thinking:
What can I do to really take this event to the next level?
To make it something that you wouldn't just want to attend, but one that you would feel like you were missing out if you didn't show up?
That's when I knew I needed one more all-star coach – Al Vermeil.
I don't use this term lightly, but Al is truly a legend in the world of physical preparation.
Not only has he been at this for 55 YEARS, but he's also the only coach to win a ring in two professional sports (NFL and NBA).
Even if you've been at this 15, 20, or 25 years – what could you learn from a guy like Al?
Al's always entertaining to listen to, and this is a talk you won't want to miss.
#2 – Bill Hartman Talks Squattin'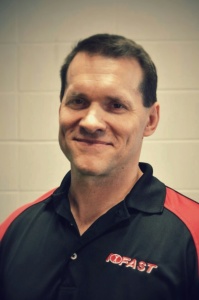 He gets mad every time I say this, but I'm pretty sure Bill Hartman is the smartest fitness guy I know.
Sure, there are people that are really myopic and smart in one specific area, but this guy is brilliant in like 50 different areas.
And most impressive is his ability to read across multiple areas, and then synthesize the ideas and bring them together.
In his talk at the 2015 PPS, Bill is going to focus on a topic that always garners a ton of debate:
Squattin'.
Because it's just as simple as head up, sit back, and knees out – right?
As someone that competed in powerlifting for years, and has coached some really strong athletes, I thought I had it all figured out when it comes to squatting.
Turns out, I was wrong – and Bill is going to help you better understand the squat in this awesome talk.
 #3 – Fred Eaves Makes High School Monsters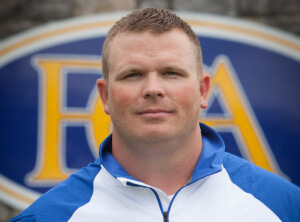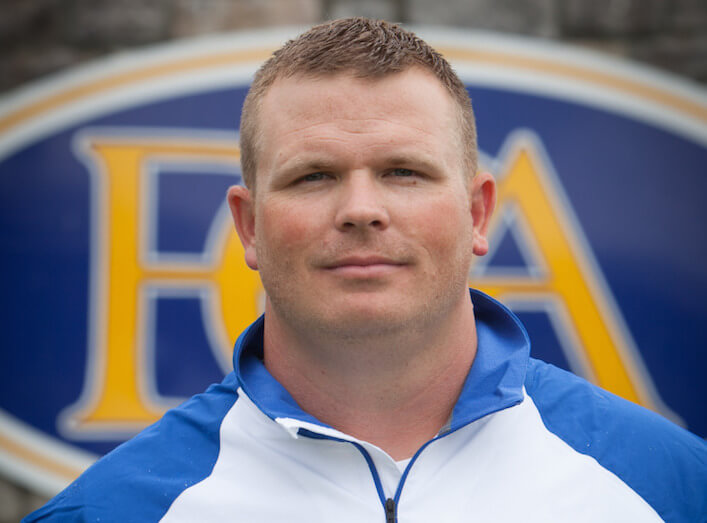 Freddy Eaves is a guy I met two years ago at our first Elite Athletic Development Seminar (EADS).
We hit it off because Fred lives in one of my favorite parts of the US (Franklin, TN), but even more so because he's a great coach who is always looking to get better.
Fred has a very unique situation at Battle Ground Academy, where he influences all of the athletic development and physical preparation of the students.
And what's really cool is that while some people like to talk about long-term athletic development, Coach Eaves is actually putting this stuff into practice on a macro-level.
Quite simply, Fred is a guy I've learn from personally, and I think you will do the same. You can get an overview on his situation and philosophy here: Physical Preparation with Fred Eaves.
 #4 – Brett Bartholomew on Coaching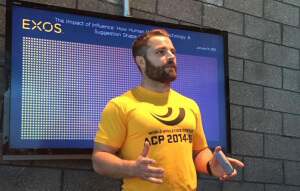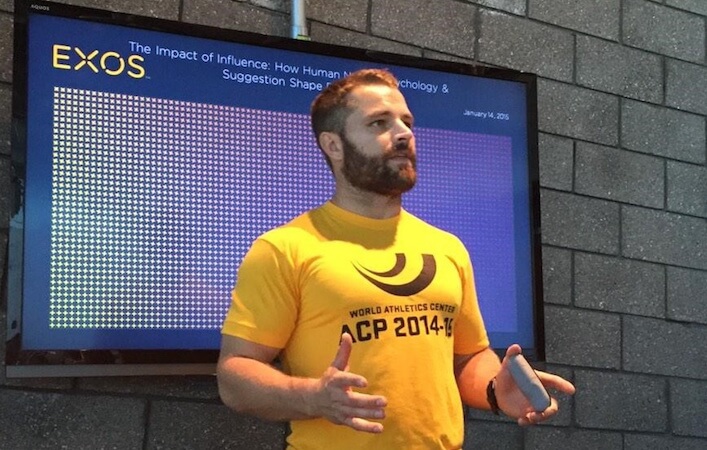 I'll be honest – there are times when the Internet really drives me crazy.
And it's even worse with social media.
However, there are a few people who, I feel, really allow their amazing personality to shine through – even in the Twitterverse or on the Book of Faces.
Brett Bartholomew is one of those guys.
Brett is one of the most passionate coaches I've ever chatted with, and what's more, he understands that coaching is a blend of X's and O's, as well as interpersonal skills and connection.
Oh, and by the way – he trains some of the best athletes in the world via his position with EXOS, so yeah – he's pretty good at what he does.
If you want to learn more about Brett, here's a primer: Physical Preparation with Brett Bartholomew.
#5 – The Man of Multi-Directional Speed, Lee Taft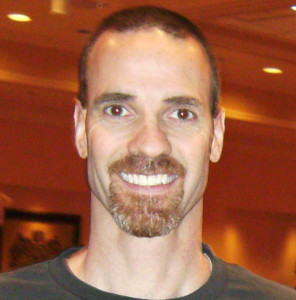 Lee Taft is my go-to guy when it comes to speed training.
When I knew absolutely nothing about speed or agility training, I was lucky enough to find and reference Lee's work.
And when it came time to hire a coach to work with our young athletes at IFAST, it's not a coincidence that I hired Ty Terrell – who had spent a great deal of time with Lee over the years.
Quite simply, Lee has given me a "lens" to look through with regards to movement training, and his talks are always a unique blend of programming logistics and practical coaching application.
If you coach team sports athletes of any shape or size, I know you'll take something away from Lee's talk.
#6 – Bryan Mann on Everything VBT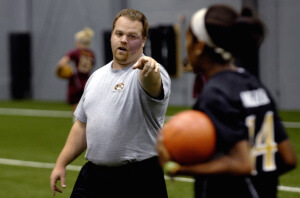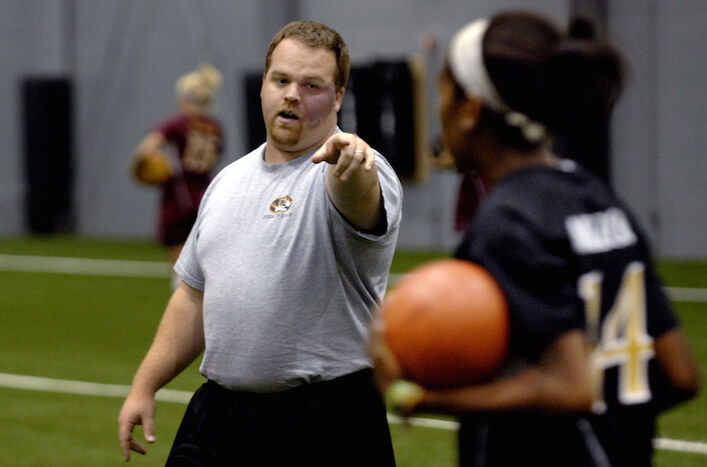 When it comes to velocity-based training (VBT), Bryan Mann is THE man.
VBT is an area I've explored for quite some time now, and while I've referenced a ton of various materials, I know there's always more to learn.
Quite simply, if you have any interest in learning about VBT, or want a crash course in how and why to use it, then Bryan Mann's talk will be right up your alley.
(Get a preview of Bryan's talk by listening to our VBT podast HERE).
#7 – Olympic jumps coach Boo Schexnayder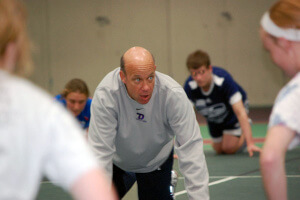 Boo Schexnayder is a guy I'd heard from for years, but who I never had the chance to really learn from until the BSMPG seminar in 2014.
When attending his talks on program design, I could tell immediately that this guy was someone who had thought intimately about the training process. Furthermore, this was a guy that needed more than an hour or two to really explain the thought process behind his system.
When you couple his knowledge-base with his star studded coaching career (he's an Olympic caliber coach, after all!) it only made sense that I bring him in for a full day to talk on Saturday.
Side note: If you're unfamiliar with Boo, I've got a new podcast coming out on Friday where he's my guest. Don't let his soft-spoken ways fool you – this guy is an amazing coach!
#8 – The Social
Free drinks for two hours on Friday night, while hanging with some of the best and brightest in the world of physical preparation.
Does it get any better than that?
#9 – The Networking
If you can look at the line-up of presenters above and not be impressed, then I honestly feel sorry for you.
Quite simply, that's an all-star line-up – a proverbial "Who's Who" of great coaches.
But we also know that some of the best learning happens outside of the lecture hall. We've got an amazing line-up of attendees already signed up, and I can guarantee the networking and discussions that go on behind the scenes will fast track both your knowledge base and career.
#10 – The Core-Training Pre-Conference
If you can hang out on Thursday, I'm going to revisit one of my favorite topics in physical preparation:
Core training.
This should be really fun, as we're going to have a nice blend of lecture and hands-on work.
Here are just a few questions we'll answer during this session:
What muscles are important in core development?
What postures or positions should we work to achieve?
And then, practically, how do we get our clients/athletes the most for their core training buck?
These are all topics we'll explore in-depth, and I think those who attend the pre-con are going to have a newfound respect for smart core training.
Last but not least, the $50 you donate to attend will be matched by yours truly, and given to a local charity. A win-win for everyone involved.
#11 – Little Ol' Me Talking EST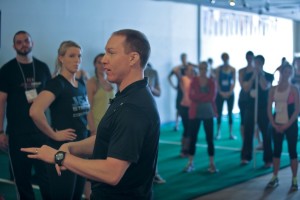 Last (and hopefully not least), you'll have me giving an in-depth talk on energy system training on Friday.
Here's the thing – we've had some REALLY smart guys give talks on EST over the years.
Whether it's Bill Hartman, Joel Jamieson, or the wonderkid himself Eric Oetter, this topic has been covered numerous times.
So what do I hope to cover here?
A lot of things, really – but here are just a few…
Energy system development is a huge buzz word these days. But how well do you really know the underpinning physiology? I'm going to dig deep on what's really going on throughout your body.
How does your training program dictate the adaptation you are creating? And if your solution is high intensity interval training (HIIT) all day, every day, I'll show you why even the most glycolytic-dominant athletes in the world don't train this way year round.
Most importantly, are your athletes getting the adaptation you think they are?
It's going to be hard to outshine the group of guys I listed above (and that's not at all my intent!), but hopefully I can take this awesome topic and give you some new insights.
That's the goal, anyway!
Summary
At the time I launch this post, you have less than a week to get registered under the super early bird deadline, and save yourself $200 on this awesome course.
Please register today, and I look forward to seeing you at the 2015 Physical Preparation Summit!
All the best
MR
Get 3 days of my best coaching materials — for free.
3 DAY COACH'S CAMP:
Write better programs
Learn how to motivate clients outside the gym
My most popular resets for instantly improving movement quality