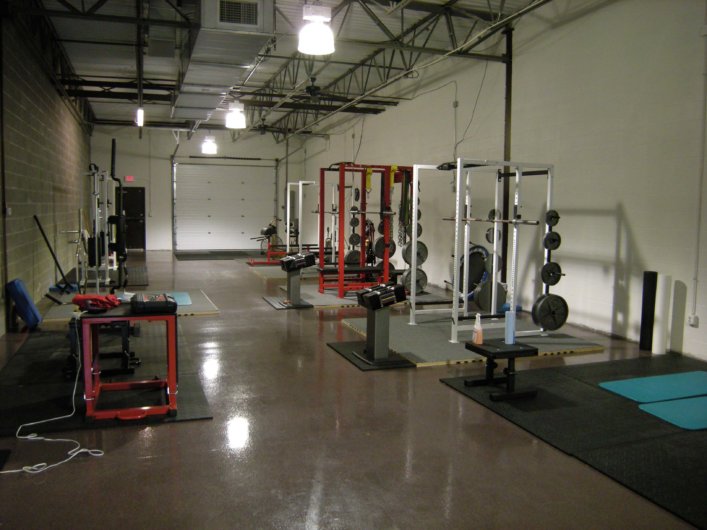 As trainers and coaches, it's one of our missions in life to help and serve others.
That's why we get up early, stay at work late, and grind our days out – all because we love helping people.
After a while, many of us decide that we want to live life on our own terms.
To carve our own unique path in the fitness industry.
And if you're successful working for others, it only makes sense that you'll be successful when you get out on your own.
Right?
Not so fast boss.
Starting your own business is a major life event – like getting married or having a baby.
Today, I'm going to outline 5 BIG Mistakes that trainers and coaches make when opening their own training facility.
I don't have all the answers myself, but I can assure you – the more you can work to avoid these pitfalls, the more likely you are to have long-term success as a trainer/coach AND business owner!
Show Outline
Here's a brief overview of what I covered in this week's show:
Weekly Debrief
Thought for the week: When are you ready to start your own business?
5 Mistakes Trainers and Coaches Make When Opening Their Own Gym

The Story of how IFAST got started (and what a slob I was in the months leading up to this!)
Mistake #1 – The space/size mistake. How much space do you really need to be successful? And a unique look at what some of the biggest and most successful gyms started out as…
Mistake #2 – The equipment mistake (and the question you need to ask before you buy ANY new piece of equipment)
Mistake #3 – The money mistake. Why being reactive with your money is the worst thing you can do as a business owner…
Mistake #4 – The marketing mistake. What are the two ways you can market your business? And what work best for you?
Mistake #5 – The coaching/advisor mistake. Why you can't afford NOT to have a business advisor in your corner…
Related Links
Mentioned in the show:
Other trusted resources (and stuff that can help you):
Sharing is Caring!
Opening a gym isn't easy. In fact, it's a major life event – and one that will truly test your limits and resolve.
If you know someone who is just opening a gym, or is considering opening a gym, please pass this show along to them.
If they take even one or two things away from this show, it can make a massive impact on their success. Thank you!
Want to Improve Your Coaching Skills?
This May, I'm going to be hosting a small workshop focused on coaching the lower body lifts.
This isn't going to be one of those massive seminars where someone stands in front of a PowerPoint deck and lectures to you all day, though.
This event is going to be focused on coaching, cuing, and having a little fun in the process.
If you're interested in learning more, click here to get all the details about my Coaching the Lower Body Lifts workshop. Thanks!
Get 3 days of my best coaching materials — for free.
3 DAY COACH'S CAMP:
Write better programs
Learn how to motivate clients outside the gym
My most popular resets for instantly improving movement quality