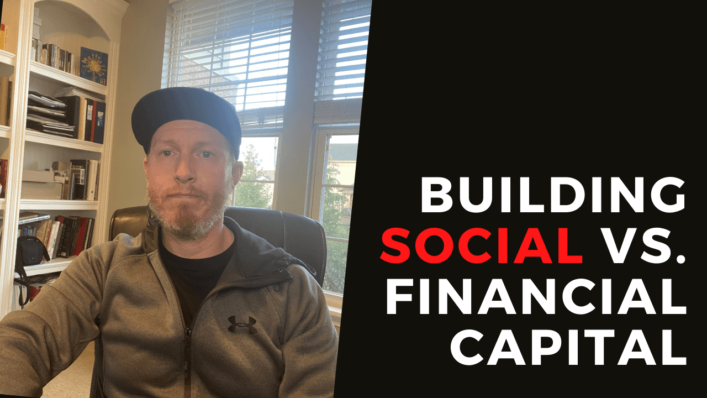 Right now, everyone is struggling financially to some degree.
It doesn't matter whether you're a trainer, coach, or fitness business owner, everyone is feeling the pinch.
So if you can't work on building financial capital, how can you continue to make strides in your business?
Or better yet, how can you find ways to create value and give back to the community as a whole?
Simple – focus on building social (vs. financial) capital!

I hope this video resonates with you. Thanks and have a great day!
All the best,
MR
P.S. – I realize times might be tough right now, but if you're still committed to making 2020 your best year EVER, here's a couple ways you can do that….
1 – The Complete Coach Certification. My Complete Coach Certification is a sure-fire way to level up as a trainer or coach. I'll be opening the doors again in September, and if you get on the Insider's List, you'll have the opportunity to save $200 when we open back up!
2 – Private Mentorship. If you'd like to really level-up your skills as a trainer or coach, consider my private mentorship option.
Here we can take a deep dive into where you're really at, identify the roadblocks and obstacles, and help you take your career to the next level! If you're interested, just shoot me an email with the words "Private Mentorship"
3 – Private Online Coaching. As a coach, you know how powerful it is to have someone holding you accountable to your goals.
But who is holding YOU accountable?
If you're stuck in a rut, or not seeing the success you'd like in your workouts, simply email me with the words "Online Coaching" and let's see if we can work together to make 2020 your best year ever!
Get 3 days of my best coaching materials — for free.
3 DAY COACH'S CAMP:
Write better programs
Learn how to motivate clients outside the gym
My most popular resets for instantly improving movement quality