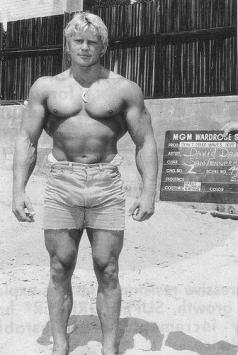 At the IYCA Summit this past weekend, Jason Ferrugia and I were talking shop about what off-season protocols we use with our clients to get them as strong as possible.  This topic immediately turned into the following realization:  It's funny how polarized we can become within the strength-training community.
Some guys swear by linear periodization.
For other if it's not heavy sets of 5's, you're doing something wrong.
And of course, we always have Westside for life.
However, the longer you do this, and the more you've experimented with things, the more you realize how little all of that matters.
While guys are apt to argue about it for days upon end in an Internet forum, the fact-of-the-matter is the longer you do this, the more you realize what works best for you.
If someone, somewhere hadn't gotten results from a training system, do you think it would still be around?
And when you stop to think about it, how many guys have gotten great results using linear periodization?  Or a 5×5 protocol?  Westside?  Or even a block periodization style routine?
At the end of the day everything, by-and-large, will work.  The issue, then, is finding what works best for you.
The hardest part of all this is when you realize that just because something has worked in the past, doesn't mean it's guaranteed to work again in the future.
So now I'm intrigued – what are your current goals, and what program are you following do get the job done?
And even more importantly, is it working? If not, it may be time to recalibrate a bit.  Feel free to leave your thoughts and feedback below!
Stay strong
MR