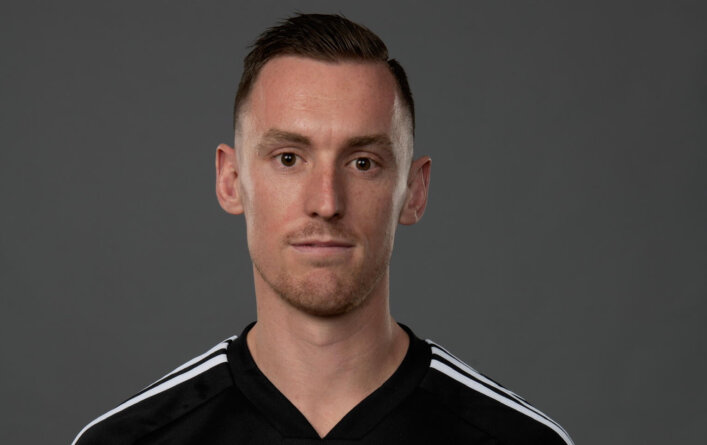 Alex Calder is the Head of Sports Science at Houston Dynamo's Sports Performance team.
Born and raised in Melbourne, Australia, the then 17-year-old Alex received a scholarship in North Dakota. There, Alex competed for a Division II college, where he also learned about the ins and outs of sports management before returning home after two years of studying.
As Alex continued to work on his ASCA certification and Bachelor's in Exercise & Sports Science, he continued to coach in a private facility during the day while training himself in the afternoons and playing on the weekends.
His passion and hard work soon saw him flying back to the US, where he became an Intern Sports Performance Coach at Purdue University and an Assistant Sports Performance Coach at the University of Louisville.
Alex retired from football in 2015 to focus on his career as a Sports Performance practitioner.
And today at Houston Dynamo, Alex deals with all aspects of player monitoring, working in conjunction with many departments to ensure the health and fitness of players and athletes.
Alex joins me today to share his philosophy in training soccer players to compete for higher levels. He highlights the power of mastering the basics and illustrates his approach to program design both in and off-season.
He discusses what Blood Flow Restriction training is and how it works in accelerating adaptation and recovery, as well as breaking down the 30-15-15-15 Protocol.
And last but not least, he highlights the power of dissecting a sport and its impact on everything from designing a program to analyzing the frequency of a specific injury in a sport.
Analyze the sport and what players need to compete at top levels at that sport. It's our job to dissect and investigate what adaptations we need to give the players. – Alex Calder
This week on the Physical Preparation Podcast:
Alex's career path and his first taste of the US after coming from Australia
The power of going back to basics and how Alex trains soccer players to compete for the higher-levels
Why not all athletes are equal and how Alex trains young and old athletes
Degrees of freedom and granting some clients or athletes some autonomy in training
Alex's program design approach for in-season and off-season training and how it has evolved over time
The goals of training during off-seasons and how they're different from in-season training
Shifting an athlete's qualities to help them perform at a higher level
What Blood Flow Restriction is and why you may want to incorporate it into their training
The role of Blood Flow Restriction in recovery and return to play
The 30-15-15-15 Protocol, what it looks like, and why it's important
The epidemiology of hamstring pulls in football and ways to prevent hamstring injuries
Minimal effective dosage and why I believe in trying an exercise yourself first before giving it to your client or athletes
Resources Mentioned:
Related Content:
Connect with Alex:
Want to Work Together in 2021?
Are you ready to take your health and fitness training to the next level and make 2021 your best year yet?
The best way to achieve your fitness goals, improve your training techniques, and create healthier habits is by working with a coach.
If you're interested in working together, I've got two options depending on how much customization you want in your program…
In my Private Online Coaching you'll work with me directly to design a training program that is specific to your unique needs and goals.
Every month you'll get an updated workout to make sure the program is challenging, and we'll communicate back and forth to make sure your technique is on point, and that you're making progress each and every month.
A second option would be my RTS Annual Training Group. In this program we go through four, 3-month phases of training:
Building the Engine,
Leaning Season,
Athletic Domination and
Strong(er).
But the cool part of this program is that it's more than just a training program.
Every month you'll not only get a new workout to follow, but we'll also monthly challenges where we develop habits with regards to nutrition, recovery and mindset, to help ensure that next year is your best ever.
If your'e interested in learning more, just click on the links above. And if you're not sure what option is best for you, just drop me an email at [email protected] and I'll do my best to point you in the right direction!
Subscribe, Rate & Share!
Thanks for tuning into this week's episode of The Physical Preparation Podcast with Mike Robertson – your one-stop-shop for fitness trainers, coaches, and athletes.
If you enjoyed this episode, be sure to subscribe on Apple Podcasts, Stitcher, SoundCloud, Spotify, and Google Podcasts and leave your honest review. I'd also love to connect via Facebook, Twitter, and Instagram or visit our website.
And last but not least, please don't forget to share your favorite episodes with your friends on social media. Thank you!
Get 3 days of my best coaching materials — for free.
3 DAY COACH'S CAMP:
Write better programs
Learn how to motivate clients outside the gym
My most popular resets for instantly improving movement quality