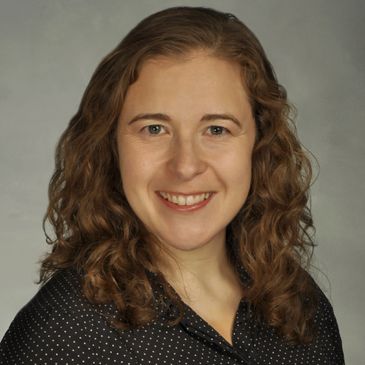 Dr. Sarah Martin completed her doctorate in Neurobiology from the University of Kentucky in 2008. While in graduate school, one of her peers introduced Sarah to T-Nation, kicking-off her interest and love for lifting and physical preparation.
After completing her PhD in Neurobiology, Sarah further pursued her interest and returned to the University of Kentucky to study Physical Therapy under a Mary McMillan Award from the American Physical Therapy Association and graduated in 2014.
Today, in addition to general sport and orthopedic-based physical therapy, Sarah is specially trained in women's pelvic health issues.
Sarah has been successfully treating her patients over the past five years by incorporating her background in sports and strength conditioning with her continued education in biomechanics, neurology, and breathing into her practice.
Sarah joins me today to discuss the physiology and function of the pelvic floor muscles.
She describes the different issues related to it and illustrates the relationship between the pelvic floor muscles and the diaphragm.
She explains why many people don't talk about the pelvic floor, and describes the necessity of motion for internal organs.
And last but not least, she underscores the value of getting real-world experience versus simply learning from the internet and highlights the role of empathy in clinical practice.
The pelvic floor is integrated with the autonomic nervous system. It's a huge part of stress and managing it. – Dr. Sarah Martin
This week on the Physical Preparation Podcast:
How a knee injury led Sarah to the world of physical therapy
Getting started on working with patients with pelvic floor dysfunction
Sarah's transition from PT generalist to pelvic floor specialist
The importance of exploration and experimentation
The pelvic floor muscles' role in the body
Why there's a lack of informational discussions about the pelvic floor's essential functions
The relationship between the diaphragm, the pelvic floor, and breathing
Why we're seeing so many issues with the pelvic floor today
The role of the pelvic floor in stress, stress management, and lifestyle
Incontinence, constipation, and other pelvic floor issues Sarah treats in her practice
Sarah's assessment process for people with pelvic issues
Educating the "internet expert" and how Sarah communicates her methodology to her patients
The value of establishing foundational motion
How Sarah's treatment model and approach evolved over the years
Understanding and respecting the internal organs' need for motion
Why clinicians need to have empathy
Creating movement by cultivating relaxation and supporting inhibition
Why a contracted muscle system can't execute good movement
How being a parent has changed Sarah's outlook on training and therapy
Related Content:
Connect with Dr. Sarah:
Stop the Frustration! Get the Complete Coach Certification
Are you a young fitness trainer or coach?
Are you frustrated by the results you're getting or the lack of resources available to learn the skills you need to be successful?
Are you struggling to get enough clients or wondering how long you'll be able to follow your passion for helping others?
It's time to stop the frustration and stop worrying. It's time to get certified!
If you're serious about improving your results, serious about becoming a better coach, and serious about increasing your bottom line, then you need the Complete Coach Certification.
In this massive course, you'll learn:
How to use the R7 system to create seamless, integrated and efficient programs for clients and athletes of all shapes and sizes
How to create the culture, environment and relationships with everyone you train so you can get the absolute best results
The exact progressions, regressions, and coaching cues I use in the gym – from squatting and deadlifting to pressing and pulling and everything in between
The assessment process I use to determine the best exercises for a client or athlete on Day 1, and how to set them up for maximal success down the line!
This massive certification course is jam-packed with everything I've learned over the last 20 years of my career.
So if you're ready to get serious about the results you're getting for your clients and the impact your programs have on your income, head over to www.completecoachcertification.com to sign up for the Complete Coach Certification course today!
Spots are limited, and the next certification is set to launch in March 2021.
To learn more, please join my FREE Insiders List and stay tuned for our launch details to save $200 when the course opens!
Subscribe, Rate & Share!
Thanks for tuning into this week's episode of The Physical Preparation Podcast with Mike Robertson – your one-stop-shop for fitness trainers, coaches, and athletes.
If you enjoyed this episode, be sure to subscribe on Apple Podcasts, Stitcher, SoundCloud, Spotify, and Google Podcasts and leave your honest review. I'd also love to connect via Facebook, Twitter, and Instagram.
And last but not least, please don't forget to share your favorite episodes with your friends on social media. Thank you!
Get 3 days of my best coaching materials — for free.
3 DAY COACH'S CAMP:
Write better programs
Learn how to motivate clients outside the gym
My most popular resets for instantly improving movement quality