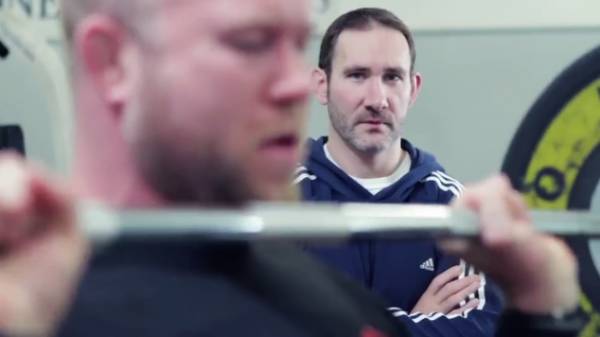 When Joel Jamieson, Founder and CEO of 8WeeksOut, began working with athletes and clients in his gym 20 years ago, he realized the key role of recovery, as well as its unpredictability.
While the results of training were driven by recovery, recovery was, in turn, driven by factors coaches couldn't track inside the gym: sleep duration, nutrition quality, and physical movement.
Joel's passion for closing this gap between training and recovery led him to create Morpheus, a fitness platform designed to accelerate recovery and fitness.
Joel joins me today to discuss his "Train, Recover, and Repeat" model and explain why it is crucial to take client and athlete recovery beyond taking a day off.
He describes the interrelatedness of sleep, quality nutrition, movement, and training, and how they all work together to encourage recovery.
Joel also discusses how integrating recovery in a training program increases client retention at the gym and underscores the importance of sustainability in health, training, and fitness.
Training is important, but recovery dictates how much you can train. – Joel Jamieson
This week on the Physical Preparation Podcast:
What heart rate variability is and how it led Joel to work with improving recovery
Joel's "Train, recover, repeat" model
Earning the right to train and the importance of sustainability in losing weight and getting healthy
The correlation of sleep, recovery, and results
Joel's advice for getting better sleep
Why you need physical movement even if it's your off-day from the gym
The four pillars of recovery
Why rest and recovery don't mean doing absolutely nothing
Filling the gaps in programming and using days off as preparation for high-intensity training days
The real cost of not putting enough recovery
How integrating recovery days into a training program leads to a better fitness business
Why there are more conversations around rest and recovery today
What Morpheus is and how it helps clients become more accountable for their health, fitness, and recovery
Related Content:
Connect with Joel:
IFAST University is BACK! Are You In?
Are you ready to take your coaching and training career to the next level?
You need to find great mentors to guide you along your journey – to help you find the blind spots in your own training programs and improve your skills as a coach.
But… mentorship can be expensive, and unfortunately, it's not always feasible for some budgets.
That's why Bill Hartman and I developed IFAST University, an online curriculum and mentorship program designed exclusively for fitness trainers, coaches, and rehab professionals.
We want to help every trainer and coach in the industry improve their training techniques and write better training programs for their clients.
By becoming a member of IFAST University, you'll receive:
Hundreds of hours of members-only exclusive content,
Monthly updates and tips to help you improve your skills and programs,
Group Q&A sessions to answer your specific questions, and
Access to our Facebook group, where you can learn from other dedicated professionals such as yourself
This blend of content and Q&A is specifically designed to help make YOU the best fitness trainer you can be.
To learn more or to join IFAST University now, visit https://ifastuniversity.com/
Subscribe, Rate & Share!
Thanks for tuning into this week's episode of The Physical Preparation Podcast with Mike Robertson – your one-stop-shop for fitness trainers, coaches, and athletes.
If you enjoyed this episode, be sure to subscribe on Apple Podcasts, Stitcher, SoundCloud, Spotify, and Google Podcasts and leave your honest review. I'd also love to connect via Facebook, Twitter, and Instagram or visit our website.
And last but not least, please don't forget to share your favorite episodes with your friends on social media. Thank you!
Get 3 days of my best coaching materials — for free.
3 DAY COACH'S CAMP:
Write better programs
Learn how to motivate clients outside the gym
My most popular resets for instantly improving movement quality