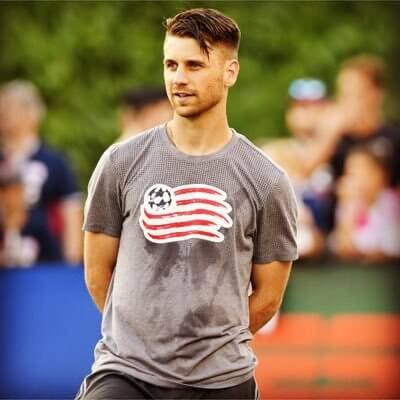 Adam Loiacono has been with the New England Revolution of the MLS since 2009. His role has evolved from a youth soccer coach to now in his 4th season as a fitness coach for both the professional and youth academy players. Previously, Adam held coaching roles in soccer and fitness at NCAA Division III schools and is currently in his final year of a Doctor of Physical Therapy degree.
Adam and I met earlier this year, when he came out to IFAST for 2 weeks to shadow and learn. Anyone that is willing to come out of their comfort zone and learn from others for an extended period of time is good in my book, but Adam is a very bright coach and someone I really enjoy chatting with.
In this show Adam and I discuss his various roles with the MLS's New England Revolution, how he develops the young athletes in the academy system, and how to effectively monitor your athletes.
Show Outline
 Here's a brief overview of what we covered in this episode:
How his career in soccer got Adam into the world of physical preparation.
The various roles and responsibilities he's had with the New England Revolution (MLS).
An overview of the youth academy system in soccer – how it works, what it means to players, etc.
How Adam builds fitness in his academy players, when he only has them for 90 minutes, 3 times per week.
The strength training program he's laid out for the academy athletes, and the primary goals he has for them.
A birds-eye view at how Adam's programming changes and evolves over the off-season, pre-season, and in-season periods.
Monitoring: What he's looking at, and the real question – does he ever get any blowback from athletes about it?
How to get started right now, TODAY, with your very own monitoring program.
The challenge of handling athletes who are national caliber, and how you manage them going between the local club and National team camps and events.
The BIG Question.
The always exciting lightning round where we discuss people who have influenced him, the books he's read recently, why he wrote that awesome guest article for my site, and what's next from Adam Loiacono.
Related Links
Connect with Adam
Books Referenced
Other Links
Get 3 days of my best coaching materials — for free.
3 DAY COACH'S CAMP:
Write better programs
Learn how to motivate clients outside the gym
My most popular resets for instantly improving movement quality