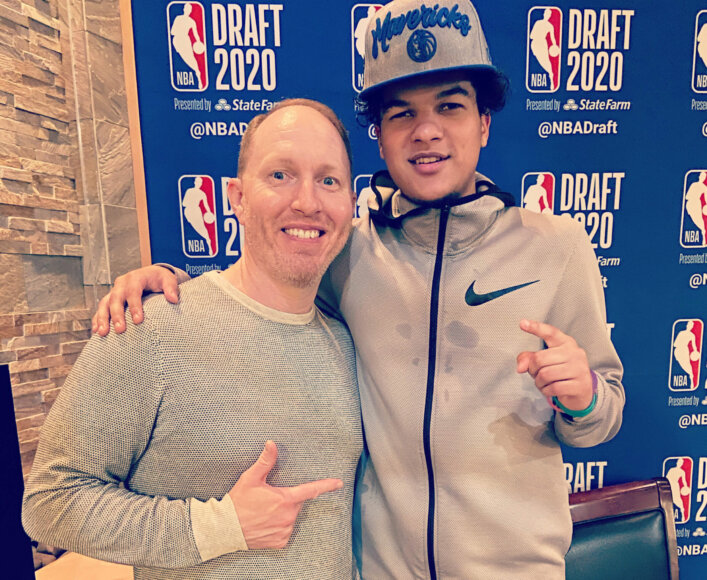 Whether you're a veteran or new, there is always something new to learn or think about when you're a  coach.
From educating your clients on a program to choosing the best exercises for athletes, it's easy to get overloaded with information.
But don't worry!
Learning is crucial to our growth as coaches, and one of the key characteristics that make a great coach is their willingness to approach others and ask questions.
In this episode, I discuss how you can communicate with your clients the principles behind your exercise programs.
I explain why you shouldn't try to turn someone's weaknesses into strengths, and reveal what you can do to handle a client's weaknesses.
I share a technique that could help you decide what sort of training exercises to include in a program and highlight the importance of approaching everything from an educational mindset.
I also break down the stages of sleep and highlight the role of deep sleep in muscle recovery.
Deconstruct the sport that you coach for. Figure out what posture, movements, and positions athletes need to hit, and train for them. – Mike Robertson
This week on the Physical Preparation Podcast:
The value of building up slowly, and how to deal with clients and athletes who want more variety
Why teaching clients and athletes to move better is the cornerstone of my training philosophy
Understanding a client's need for novelty
Assessing the characteristics of athletes: What makes them great, their superpowers, and their weaknesses
My mistake of trying to turn weaknesses into strengths and what you can do instead
Deciding what exercises to incorporate in a training program
The movements involved in basketball and using them as a deciding factor in choosing power exercises
My approach to conditioning for a general population client coming from CrossFit
Underload versus overload training and the importance of maintaining motor skills
The role of sleep in recovery and how a lack of it impacts movement
Recovering from workouts through nutrition
Recovery modalities and why you may want to save them for when you really need it
Our assessment and evaluation processes at IFAST
The purpose of doing assessments
Resources Mentioned:
Related Content:
Stop the Frustration! Get the Complete Coach Certification
Are you a young fitness trainer or coach?
Are you frustrated by the results you're getting or the lack of resources available to learn the skills you need to be successful?
Are you struggling to get enough clients or wondering how long you'll be able to follow your passion for helping others?
It's time to stop the frustration and stop worrying. It's time to get certified!
If you're serious about improving your results, serious about becoming a better coach, and serious about increasing your bottom line, then you need the Complete Coach Certification.
In this massive course, you'll learn:
How to use the R7 system to create seamless, integrated and efficient programs for clients and athletes of all shapes and sizes
How to create the culture, environment and relationships with everyone you train so you can get the absolute best results
The exact progressions, regressions, and coaching cues I use in the gym – from squatting and deadlifting to pressing and pulling and everything in between
The assessment process I use to determine the best exercises for a client or athlete on Day 1, and how to set them up for maximal success down the line!
This massive certification course is jam-packed with everything I've learned over the last 20 years of my career.
So if you're ready to get serious about the results you're getting for your clients and the impact your programs have on your income, head over to www.completecoachcertification.com to sign up for the Complete Coach Certification course today!
Spots are limited, and the next certification is set to launch in March 2021.
To learn more, please join my FREE Insiders List and stay tuned for our launch details to save $200 when the course opens!
Subscribe, Rate & Share!
Thanks for tuning into this week's episode of The Physical Preparation Podcast with Mike Robertson – your one-stop-shop for fitness trainers, coaches, and athletes.
If you enjoyed this episode, be sure to subscribe on Apple Podcasts, Stitcher, SoundCloud, Spotify, and Google Podcasts and leave your honest review. I'd also love to connect via Facebook, Twitter, and Instagram or visit our website.
And last but not least, please don't forget to share your favorite episodes with your friends on social media. Thank you!
Get 3 days of my best coaching materials — for free.
3 DAY COACH'S CAMP:
Write better programs
Learn how to motivate clients outside the gym
My most popular resets for instantly improving movement quality