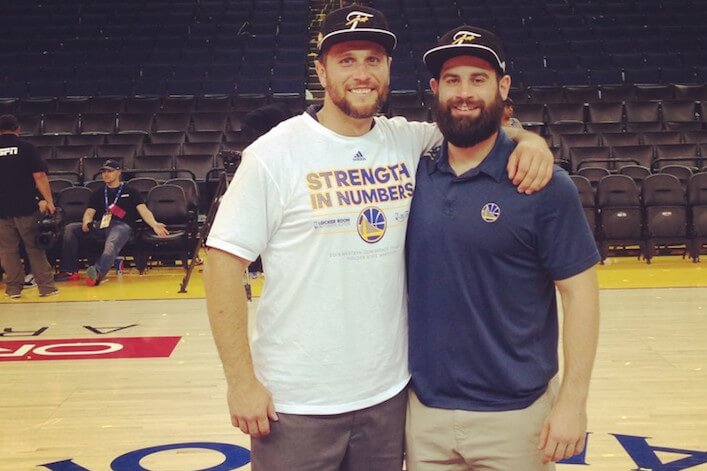 Mike Roncarati is coming off a dream year. As a physical preparation coach for the Golden State Warriors, they achieved what every team sets out to do:
To win an NBA championship ring.
And while the easy move would be to stay in San Francisco with the Warriors, he's since made the move across country, taking a new job as the Director of Rehabilitation for the Atlanta Hawks.
In this show, Mike and I are going to discuss his philosophy for athletic development, how he goes about creating trust and rapport with his athletes, and his goals for the team this upcoming season.
Show Outline
Here's a brief overview of what we covered in this show:
How Mike got started in the world of physical preparation.
His overarching philosophy for training athletes.
The biggest mistakes Mike has made when training elite athletes.
What if feels like to win an NBA championship ring, and the role he felt the physical preparation staff played in that.
The biggest struggles he's faced training basketball players, and how he's dealt with those issues.
Why he ultimately took a new position with the Atlanta Hawks.
The 2-3 goals he has set for his first year with the Hawks.
Tips and insight to building rapport with athletes.
The BIG question!
Our super stupendous lightning round, where we cover his favorite city to visit, Bill Hartman's role in his growth, and what it's like to watch Steph Curry and Klay Thompson shoot on a daily basis.
Related Links
What is Athleticism? – Ty Terrell
Get 3 days of my best coaching materials — for free.
3 DAY COACH'S CAMP:
Write better programs
Learn how to motivate clients outside the gym
My most popular resets for instantly improving movement quality