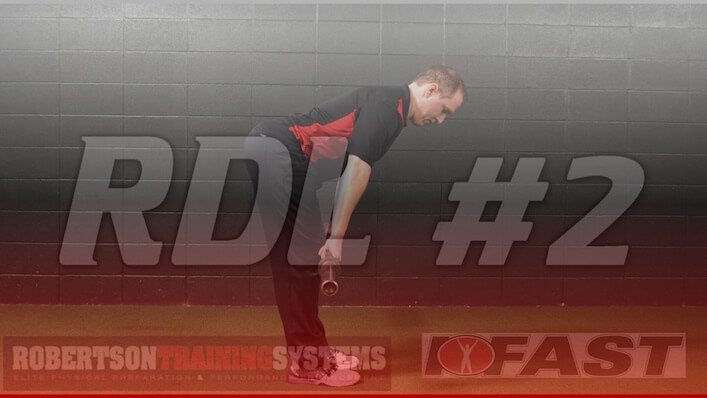 Like I mentioned last week, the RDL can be a very difficult lift to coach.
Another common mistake I see is when athletes want to bend the knees excessively, or almost try and "squat" the weight down.
Not only does it make for a terribly inefficient lift, but you fail to load the hips and hamstrings effectively as well.
If you have athletes who want to squat the weight, here's a cue that I've found works quite well.
When an athlete drops their hips, simply cuing them to "keep the hips high" throughout can make a profound difference. Once they perform a rep or two the old way, versus keeping the hips up throughout, they should immediately feel a difference.
And if this cue helps, here are two articles about the RDL that I think you'll really enjoy:
Next time you're training RDL's, think about keeping the hips up, the chest over the bar, and feeling the whole foot. It should make a profound impact on how the lift feels!
All the best
MR
Get 3 days of my best coaching materials — for free.
3 DAY COACH'S CAMP:
Write better programs
Learn how to motivate clients outside the gym
My most popular resets for instantly improving movement quality