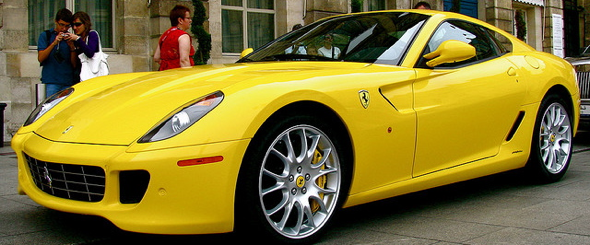 With the year winding down, I thought today might be an appropriate time to do a year-end Top 10 post.
This is really helpful for two reasons:
It helps me understand what you guys want and enjoy reading the most, and
It's typically strong content that many of you may have never even seen before!
So with that being said, let's just right into the Top 10 blog posts we had here on Robertson Training Systems over the past year.  Enjoy!
This was the first of a three-part series on how I program for and coach clients/athletes who are suffering from knee-pain.
Whether you're a trainer, coach, or simply an athlete, you owe it to yourself to read this series.  And just in case you don't want to go searching for the next two posts, you can find them linked below.
9 – Step-by-Step Bench Pressing
This post details the EXACT steps you need to perform to set-up and bench press effectively.
Perhaps most importantly, there are pictures and descriptions of each step, making this a really high quality piece for lifters young and old a like.
One of my first video posts, this video examines why I coach the split-squat the way I do, along with why it's so beneficial.
If you are performing lunges or split-squats in your programming, this is a must view!
Please excuse me while I rant…
This post came about via a lot of Internet debating on the topic. My question for people who want to train rotation through the lumbar spine is this:
How many back pain clients do you treat/train?
How many clients have you lost over the years because you failed to keep them healthy?
Read this post and you'll get a birds-eye view into my philosophy on keeping my clients healthy.
This video (much like the 90/90 split-squat mentioned earlier) covers my views on training the push-up effectively.
In my estimation, the push-up is a lot more than just a horizontal or upper body pressing exercise; it's a critical component of teaching our clients total-body stability.
The only guest-post to make the list!
In this piece, Mark Young looks critically at the Tabata training protocol.  Perhaps more importantly, you need to ask yourself – are you really performing Tabata's?
Do you realize how intense the original protocol was?
If you incorporate interval work into your programming, definitely read up on this. It's an eye-opening piece.
Just imagine – two out of my top four blog posts for the year focused on core training!
Sarcasm aside, this was actually a piece I wrote up a year or two ago and focused on proper training for the core.  If your idea for proper "core" training is sit-ups and back extensions, please read this now!
A question I get almost weekly is, "how do I perform a proper chin-up?"
Rather than continuing to rehash the same material, I figured I'd compile it together into one video blog post.  This video covers not only proper technique, but how to progress to a full chin-up regardless of your current strength level.
2 – FREE Single-Leg Training Video
I'm a huge proponent of single-leg training.
Does that mean I've given up on big lifts like the squat and deadlift? Absolutely not.
This video is a presentation I gave last year that discusses the pros and cons to both single and double-leg lifts. Regardless of sport, chances are you can benefit from incorporating both types of lifts into your programming.
1 – Understanding Your Abs, Part II
In a follow-up to the original, this post covers (again) why intelligent core training is so important.
Bottom line? Poor core training is not only potentially injurious, but can impair performance as well.
Perhaps most importantly, I give you the exact types of core training I use with my clients and athletes.  If you're new to the site and/or new to my work, you'll definitely want to read this.  After all, this was my highest "hit" blog of the year!
So that's it – my Top 10 Posts for 2010.
Which post (or posts) did you guys like best?
Was there something you really enjoyed that wasn't on the list?
I'll be looking forward to your feedback below!
All the best
Mike
(Lead Photo Courtesy of Car Spotter)